Bolsheviks
---
Filter by importance | All results
---
14 January 2013

Historical Roots of the SWP
The SWP today finds its ideological roots in post-1945 British Trotskyism, which split into three main trends...
14 June 2012

Lenin's April Theses, 1917
In February 1917 in Russia, women textile workers in Petrograd went on strike and during subsequent days were joined by industrial workers across the city, small business people, students and many soldiers...
15 February 2012

Another attempt to assassinate the legacy of Leon Trotsky?
Condemnation of Leon Trotsky is well-trodden ground for so-called biographer Robert Service. Service was condemned by The American Historical Review (June 2011), which considered his 'biography' of Trotsky
29 July 2010

In defence of Leon Trotsky
In defence of Leon Trotsky: Five part video discussion with general secretary Peter Taaffe
19 May 2010

The Tragedy of the Chinese Revolution by Harold Isaacs
Review: The Chinese revolution of 1925-27 represented one of the most gigantic and splendid movements in human history. This book, writes Peter Taaffe, Socialist Party general secretary, evokes with great literary brush strokes the magnificent panorama of the heroism, self-sacrifice and determination to change the world of the terribly exploited Chinese workers and peasants...
4 June 2008

Engels: A Revolutionary Life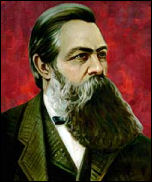 Freidrich Engels
The ideas of the Socialist Party, based on scientific socialism, are identified with Karl Marx and 'Marxism', but Friedrich Engels deserves to be bracketed alongside the great 'philosopher of the millennium'. Peter Taaffe reveiws Engels: A Revolutionary Life, by John Green. (Artery Publications, London 2008)
30 January 2008

How Hitler came to power
Rise of evil?: Towards the end of World War One Germany was a country in ruin. Over one and a half million Germans had died. An economic blockade meant conditions for workers in the cities were deteriorating...
11 October 2007

1917 October Revolution: the working class took power
Russian revolution 90th anniversary: THE CAPITALIST media have made little comment on the 90th anniversary of the 1917 October Revolution in Russia. Peter Taaffe looks at the events of the October revolution in Russia 1917.
9 August 2007

Exchanging socialist ideas worldwide
THE COMMITTEE for a Workers' International (CWI) held its annual summer school in Belgium. The socialist gives here some excerpts of the reports given by its sister European sections.
12 July 2007

The 'July days' - rich in lessons for today
Following previous articles on the 1917 February revolution and the April Days, PETER TAAFFE now moves on to the 'July Days'....
5 July 2007

Two plays reviewed by Mark Baker: 'Philistines' and 'The Last Confession'
Philistines was written in 1902. Its author, Maxim Gorky, was a Marxist and a close associate of Lenin up to 1913 when he broke from the Bolsheviks. ...
28 June 2007

Rehabilitating Stalin?
Review by Peter Taaffe of Young Stalin by Simon Sebag Montefiore: "Lenin shot by Trotsky in drunken brawl". This was a headline, not from the gutter press but from a so-called 'quality' US capitalist newspaper in...
3 May 2007

Russia April 1917: Lenin returns from exile
2007 is the ninetieth anniversary of the 1917 Russian revolution. To mark this, the socialist is running a series of articles looking at the events of...
15 March 2007

February revolution 1917 - what lessons for today?
23 FEBRUARY 1917 (8 March in the new style Gregorian calendar) marked the beginning of the socialist revolution in Russia that sparked a revolutionary wave that would travel around the world. PETER TAAFFE analyses the lessons of February for the working class today.
26 May 2000

Lenin's lasting legacy
Review: Lenin: A biography by Robert Service. Published by Macmillan, and reviewed by MARK WAINWRIGHT...