Capitalist crisis
---
Filter by importance | All results
---
15 May 2013

Japan's 'Abenomics'
Capitalist crisis: 'Desperate times call for desperate measures': On 4 April the new governor of the Bank of Japan, Haruhiko Kuroda, took the world of finance completely by surprise when he launched an unprecedented stimulus package cash injection
2 May 2012

Capitalist crisis: 'Up to half of all Icelandic families are bankrupt'
Iceland's economy is growing again after the deep recession that struck in 2008. But the economic and political crisis is far from over, writes Per-Åke Westerlund. From Offensiv, newspaper of Rättvisepartiet Socialisterna (CWI in Sweden).
28 September 2011

World economy in meltdown - we won't pay for capitalist crisis
In a recent address to the Canadian parliament, David Cameron bluntly said: "Growth in Europe is stalled. Growth in America has stalled. The effects of the Japanese earthquake, high oil and food prices have created a drag on growth. We're not quite staring down the barrel, but the pattern is clear".

28 September 2011

As debt crisis deepens... Greek workers and youth in revolt
Greece has recently experienced a barrage of strikes by different sections of the working class - involving transport workers, teachers, some council workers, taxi drivers, mental health workers and others - against the Pasok government's latest austerity measures...
17 February 2010

Capitalist crisis threatens the eurozone project
THE ECONOMIC and political crisis in Greece and other member countries of the eurozone has thrown the single European currency into its deepest crisis since its introduction in 2002, writes Kevin Parslow.
25 March 2009

Capitalist crisis: Make the bosses pay!
Build for a one-day general strike
As the global economic crisis intensifies, the world's leaders - the G20 - are meeting this week next to the symbolic heart of the economic maelstrom - the City of London. For over twenty years, the City has been an unregulated financiers' paradise, writes Hannah Sell.
22 October 2008

Socialist measures to fight capitalist crisis
Coventry Socialist Party councillors Dave Nellist and Rob Windsor are putting the following motion to Coventry City Council, calling for wider nationalisation to combat the developing recession, and an end to Private Finance Initiative schemes.The motion will be debated by the council on Tuesday 28...
17 September 2008

Capitalist crisis - Karl Marx was right

Karl Marx
"It is a moment Karl Marx would have relished. From every angle financial capitalism is taking a battering." (The Guardian) The economic witch-doctors and soothsayers of capitalism were wrong and the socialists and Marxists were right...
21 May 2008

Them and Us: The great divide
IN SPAIN it was 76%, in Italy, France and Germany it was over 80%. That was the percentage of people who told a Financial Times/Harris poll that the gap between rich and poor is too wide.
14 May 2008

Global capitalist crisis: Confidence in a socialist future
'THE GLOBAL economic crisis and the socialist alternative today', was the theme of a two day speaking tour of Ireland last week by Peter Taaffe, general secretary of the Socialist Party (England and Wales), writes Kevin McLoughlin, Dublin.
1 March 2008

Consequences of crisis for consciousness worldwide
We do not take a simplistic 'economic determinist' approach to politics. It is not our conception that recession will automatically lead to a mass increase in support for socialist ideas...
23 January 2008

Why should we pay for capitalist crisis?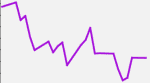 Stock markets crash
Looming recession...
THE BOSSES and their capitalist system - based on greed and profits for the few - have fouled up Britain and the world big time...
9 November 2001

Capitalist Crisis Worsens: Fight The Bosses' Attacks
THE WORLD'S economy is headed for what could be the biggest recession for half a century. And as usual in a class-ridden society, the bosses are trying to make workers pay for this crisis in their capitalist system...