Reports and Campaigns
---

About the Socialist Party

Anti-capitalism

Anti-privatisation

Anti-war

Election campaigns

Environment

Health

Socialist women

Workplace

Youth and Students
---
Health and welfare tags:
---
Reports and campaigns:
Stop the slaughter of Tamils (54)
Workplace and TU campaigns (5117)
Related websites
Trade Unionist and Socialist Coalition
National Shop Stewards Network
---
6 April 2011

Bosses prepare for war on public sector workers
In February it was revealed that the Con-Dem government is preparing a 'war plan' in an attempt to prevent coordinated strike action against the cuts...
1 April 2011

Socialist Party members support POA fight against privatisation
London: Socialist Party members visited HMP Holloway to offer their support to POA members who were meeting to discuss their response to yesterday's announcement that HMP Birmingham would be privatised...
31 March 2011

Prison officers fight prison privatisation: Interview with POA assistant secretary, Joe Simpson
Interview with POA assistant secretary, Joe Simpson The Con-Dems have sold Birmingham prison to private security firm G4S. This is the first existing public sector prison to be contracted out. An edited version of this article appeared in The Socialist.
3 March 2011

Sure Start campaign in Manchester builds momentum
Forty Sure Start centres across Manchester face closure and privatisation as the city council carries out the government spending cuts at the expense of jobs and services
3 March 2011

Westminster: Save our children's services
TORY-RUN Westminster council in London is planning to cut services provided to children and parents/carers at Sure Start centres in the borough, writes Elizabeth O'Hara.
18 February 2011

Victory for Huddersfield anti-academy campaign
On Tuesday 15 February Kirklees council's cabinet was forced to abandon their preferred ambition to establish an academy at Fartown High School in Huddersfield by a highly successful campaign by local parents. An edited version of this article appeared in The Socialist newspaper.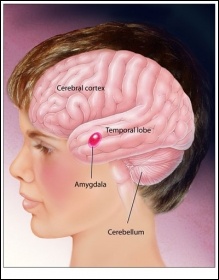 Autism, from the Society for Neuroscience brain briefings May 2006, copyright Society for Neuroscience
14 February 2011

Life on the autistic spectrum
Readers' comments: AUTISM IS a neurological condition that was first identified in the 1940s. It statistically affects about one in 100 people in the UK alone (although I believe there are more autistics who haven't been diagnosed), writes Lucy Stokes.
9 February 2011

Solidarity messages needed for US prison reform activist
In the aftermath of an historic prison strike in Georgia, late last year, inmate activists are facing systematic violence and repression, writes Socialist Alternative (CWI USA) reporters.
1 February 2011

US prisoner activist facing violent retaliation
Urgent Solidarity needed - Support Shawn Whatley! Stop all retaliations against Georgia prison strike activists!
26 January 2011

Tidemill school - victory for parents
ONE OF the flagship academies planned was Tidemill Primary School in Deptford in south London. Head master Mark Elms, who achieved widespread media attention when he became Britain's highest-paid 'superhead',...