---
Filter by importance | All results
---
19 July 2007

Can flood relief get Hull back on its feet?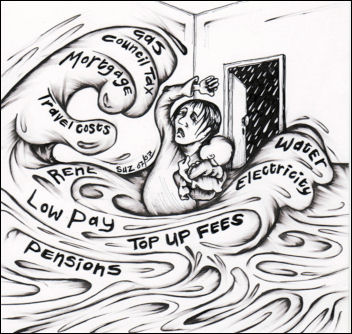 Flooded with Debt, cartoon by Suz at www.squashdonkey.co.uk
"IT'S A drop in the ocean," was how one woman responded to the announcement that Hull would receive £2.1 million in immediate flood relief from the government...
31 May 2007

Hull UNISON takes historic step
"NEVER AGAIN will social-worker UNISON members in Hull be run by the council's personnel department." As I said these words, spontaneous applause broke out as a 100-strong meeting of childcare workers realised they had mad...
17 July 2004

"Low Pay No Way, Council Workers Here To Stay"
FURIOUS HULL council workers halted the Lord Mayor's parade in a protest against huge wage cuts...