Karl Liebknecht
---
Filter by importance | All results
---
28 January 2009

Germany 1919 The Spartacist uprising
Historical feature: NINETY YEARS ago this month the German workers rose in the 'Spartacist uprising' - a turning point in the German revolution of 1917-1923 which led to the tragic deaths of revolutionary socialist leaders Rosa Luxemburg and Karl Liebknecht...
5 November 2008

1918 revolution: When German workers entered the stage of history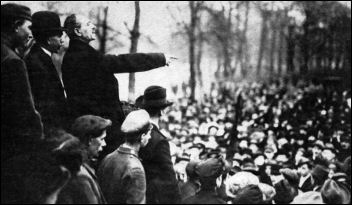 German revolutionary socialist Karl Liebknecht addresses a mass workers' demonstration
The 90th anniversary of the November 1918 German revolution comes at a significant time. The current economic convulsions of world capitalism are recognised by some as "the greatest loss of wealth in history".
PETER TAAFFE, in the first of two articles written for The Socialist, comments on the momentous events of 1918 in Germany.