Reports and Campaigns
---

About the Socialist Party

Anti-capitalism

Anti-privatisation

Anti-war

Election campaigns

Environment

Health

Socialist women

Workplace

Youth and Students
---
Low pay tags:
---
Reports and campaigns:
Stop the slaughter of Tamils (55)
Workplace and TU campaigns (5133)
Related websites
Trade Unionist and Socialist Coalition
National Shop Stewards Network
---
4 October 2007

Classroom assistants on strike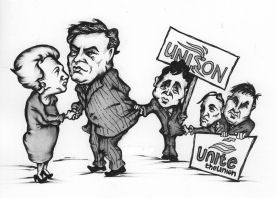 Brown dashed from the TUC to meet the hated Margaret Thatcher
Northern Ireland:
OVER 2,000 classroom assistants took part in a solid one-day strike across Northern Ireland on 26 September against a pay cut and attacks on working conditions...
By Gary Mulcahy Socialist Party Belfast
20 September 2007

TUC conference: Workers defy Brown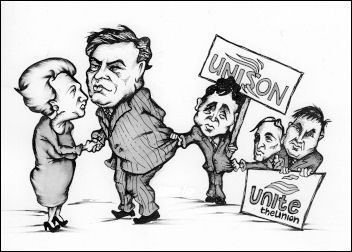 Brown dashed from the TUC to meet the hated Margaret Thatcher
TUC conference - public-sector pay:
At last week's TUC conference, Gordon Brown used his speech to kick public-sector trade unionists in the teeth by repeating his demands for pay "discipline"...
19 July 2007

Postal workers - fighting low pay, against privatisation and job cuts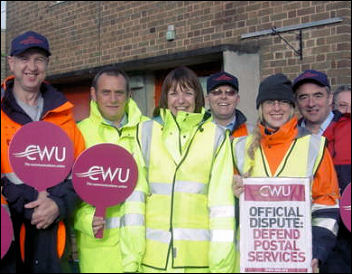 Postal workers on strike, photo Socialist Party
Royal Mail postal workers held a second successful 24-hour strike, that started at 7pm on Thursday 12 July. Delivery and sorting offices throughout the country were brought to a halt, as the workers' anger against low pay, job losses and other cuts made itself felt.
12 July 2007

Fighting low pay, defending jobs and services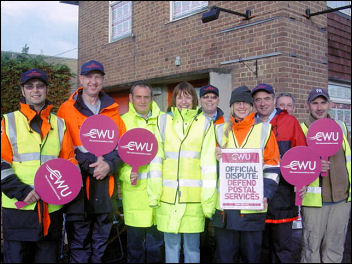 Postal workers on strike, photo Socialist Party
POST WORKERS in the Communication Workers Union (CWU) are holding a second 24-hour national strike from the evening of Thursday 12 July to Friday 13 July...
21 June 2007

Why you should join ISR
War, low pay, top-up fees, climate change, racism; this is why you should join International Socialist Resistance (ISR). ...
7 June 2007

Ritzy - low-paid workers strike again
AFTER A one-day strike on 26 May, staff at Ritzy cinema in Brixton struck again on 1 June. Shop steward Jackie Brethold of the union BECTU spoke to Neil Cafferky.
7 June 2007

Young people: a bright future... or different shades of grey
What's facing young people today?: YOUNG PEOPLE today are more likely to be regarded by the government and the bosses' press as a threat and a nuisance, rather than the next generation that needs encouragement and development...
7 June 2007

The fat cat and the 'cleaning lady'
NICHOLAS FERGUSON is chairman of SVC Capital, the firm that built Europe's biggest private equity fund, "almost from scratch"...
31 May 2007

No to McJobs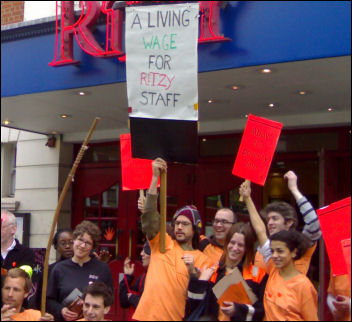 On the picket line at the Ritzy
WORKERS AT Brixton's famous Ritzy cinema in south London were on strike on 26 May, aiming to secure themselves a living wage.
17 May 2007

Join ISR in a summer of protest!
International Socialist Resistance (ISR) have planned a summer of campaigning and activity. Do you want to be a part of it? ...