Philosophy
---
Filter by importance | All results
---
31 October 2011

Jarrow marchers in solidarity action at Northampton university
Northampton students and staff were joined by Jarrow marchers as they protested against cuts
4 June 2008

Engels: A Revolutionary Life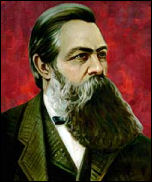 Freidrich Engels
The ideas of the Socialist Party, based on scientific socialism, are identified with Karl Marx and 'Marxism', but Friedrich Engels deserves to be bracketed alongside the great 'philosopher of the millennium'. Peter Taaffe reveiws Engels: A Revolutionary Life, by John Green. (Artery Publications, London 2008)
20 February 2008

Science, Marxism and the big bang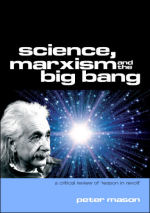 Science, Marxism and the Big Bang
Reviewed by Roy Farrar.
Science, Marxism and the Big Bang
by Peter Mason is written in a style that may not be familiar to the modern reader - that is, of a polemical presentation.
In certain critical reviews this is necessary in order to follow the arguments as laid out by the authors being criticised and to more fully refute and correct them.
16 March 2006

'We reject New Labour's policies and philosophy'
Socialist Party trade union organiser, Bill Mullins, recently spoke to BRIAN CATON, general secretary of the Prison Officers' Association...