Socialist stands for Usdaw general secretary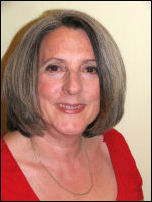 Robbie Segal
Socialist Party member Robbie Segal is standing as a candidate for Usdaw general secretary. Ballot papers will be distributed from 8 August.
At the National Shop Stewards' Network conference (see page 4) Robbie launched a conference for all those who oppose the Usdaw leadership's social partnership strategy and the direction in which they are taking the union.
The conference will be held in London on Saturday 20 September. If you would like further details, email Robbie at Robbie@robbiesegal.com
For up to date news and views on the election visit www.robbiesegal.org and www.robbiesegal.blogspot.com. There is an interview on her website where she expands on her programme.
---
http://www.socialistparty.org.uk/articles/6267