Autism
---
Filter by importance | All results
---
7 November 2018

Care crisis cashing in
Private companies are making millions treating NHS patients in psychiatric hospitals that often fail to provide decent and safe care.
23 March 2016

Academy failed me and other children with disabilities
I felt I had little support from the academy I attended, including an inconsistent level of care which did not meet any of my required needs.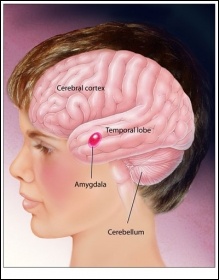 Autism, from the Society for Neuroscience brain briefings May 2006, copyright Society for Neuroscience
14 February 2011

Life on the autistic spectrum
Readers' comments: AUTISM IS a neurological condition that was first identified in the 1940s. It statistically affects about one in 100 people in the UK alone (although I believe there are more autistics who haven't been diagnosed), writes Lucy Stokes.




LATEST POSTS

WHAT'S ON

27 Jan West London Socialist Party: Was Stalinism Inevitable?

27 Jan Waltham Forest Socialist Party: Fighting for trans rights

27 Jan Cardiff East Socialist Party: The struggle for justice for the Cardiff 3

CONTACT US
Locate your nearest Socialist Party branch Text your name and postcode to 07761 818 206
Regional Socialist Party organisers:
Eastern: 079 8202 1969
East Mids: 077 3797 8057
London: 020 8988 8786
North East: 078 4114 4890
North West 079 5437 6096
South West: 077 5979 6478
Southern: 078 3368 1910
Wales: 077 7221 5281
West Mids: 024 7655 5620
Yorkshire: 078 0983 9793

ABOUT US

ARCHIVE
---

2021

2020

2019

2018

2017

2016

2015

2014

2013

2012

2011

2010

2009

2008

2007

2006

2005

2004

2003

2002

2001

2000

1999