Link to this page: https://www.socialistparty.org.uk/issue/652/10883
From The Socialist newspaper, 5 January 2011
Review
Fela! the musical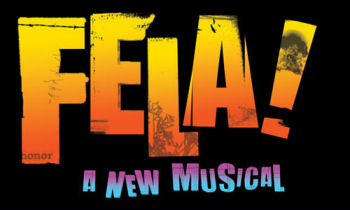 WHEN NIGERIAN musician Fela Anikulapo-Kuti died in 1997, over one million people attended his funeral in Lagos. His Afrobeat music and opposition to corrupt military dictatorships inspired millions across Africa and beyond.
Jon Dale
Born in 1938, his mother was a teacher, political activist and women's rights campaigner who had played an important role in the struggle for independence from British colonial rule. His father was a Protestant minister.
From 1958 to 1963 Fela studied music in London, returning to Nigeria as a jazz trumpeter and later saxophonist and pianist. He took his band to the USA in 1969 - the time of the civil rights movement and the Black Panthers.
Activists introduced him to the ideas of Malcolm X, Eldridge Cleaver and others. But he recognised that 'Black Power' was not the simple answer to the poverty and oppression black people faced. In the newly independent African states, black ministers ruled but poverty and repression continued - to the benefit of the multinational corporations exploiting the continent.
Back in Lagos during the 1970s, with his music now influenced by traditions from West Africa, Europe, Cuba and the USA, he developed his own Afrobeat style. His lyrics became increasingly political, denouncing poverty, corruption and military rule.
One example is ITT (International Thief Thief), released in 1979. Corporations like the US giant ITT -
Them go pick one African man
A man with low mentality
Them go give am million naira breads
To become of high position here
Him go bribe some thousand naira bread
To become one useless chief
....
Them go be:
Friend friend to journalist
Friend friend to Commissioner
Friend friend to Permanent Secretary
Friend friend to Minister
Friend friend to Head of State
Then start start to steal money
Start start them corruption
Start start them inflation
Start start them oppression
Like Obasanjo and Abiola
[Chorus] International Thief Thief!
General Olusegun Obasanjo was military dictator and Moshood Abiola was vice-president of ITT, later being elected as president of Nigeria, although prevented from assuming office by the military.
Fela! is a brilliant musical, set in his Lagos club, the Shrine. It gives the feel for his nightly performances where pulsating rhythms from drums and bass, percussion and brass, biting political lyrics and exuberant dancing, were interspersed with sharp humour.
The first part of the show is enormously entertaining. In one number, dancers athletically circle the stage while reading political books! The mood of the second part is angrier and at times sombre. Fela's massive popularity with songs like ITT and Zombie, attacking the military (which caused a riot when he played it at a packed stadium in Ghana), made him a target for the ruling regime.
His club was frequently raided. He was beaten and repeatedly imprisoned.
Eventually 1,000 soldiers attacked his compound, burning it down, raping his wives and throwing his elderly mother from an upstairs window to her death.
The play finishes with Coffin for Head of State, where Fela and his Movement of the People delivered an effigy of his mother's coffin to General Obasanjo's barracks. The cast carry many more coffins, each labelled with a different slogan, including "Stop the Cuts".
Fela! is at the National Theatre in London until 23 January and broadcast live from there at many independent cinemas on 13-15 January. See it and start 2011 with a roar of defiance!
Why not click here to join the Socialist Party, or click here to donate to the Socialist Party.
---
In The Socialist 5 January 2011:
---
National Shop Stewards Network

We'll resist Cameron's 'hard times'

NSSN anti-cuts conference: Trade unionists to debate the way forward

A real strategy to fight the cuts
---
Socialist Party youth and students

March together, win together: students and workers join the demonstration in Manchester on 29 January

29 January demonstration in Manchester: Students and young workers unite
---
Socialist Party feature

2011: a year of sharpening struggle
---
Socialist Party news and analysis

Rail operators profit from commuter misery

Northern Ireland water crisis: Privatisation agenda wrecks service utility

NHS cutbacks - health bosses and government to blame

Tommy Sheridan trial - guilty verdict is a sham

Private ownership, public pollution
---
Socialist Party workplace news and analysis

Fight the NHS pay freeze!

Heinz strike again

Birmingham bin workers fight back

More pay strikes at Newsquest papers

Trade Unionist and Socialist Coalition conference on 22 January 2011

Trade unions must fight for agency workers' rights
---
Obituaries

Tribute to John Macreadie, trade unionist and socialist fighter

Grunwick: leader of historic strike dies
---
Socialist Party review

Fela! the musical
---
Home | The Socialist 5 January 2011 | Join the Socialist Party
---