Link to this page: https://www.socialistparty.org.uk/issue/725/14817
From The Socialist newspaper, 4 July 2012
Obituary: Roger MacKay, a tireless fighter for socialist ideas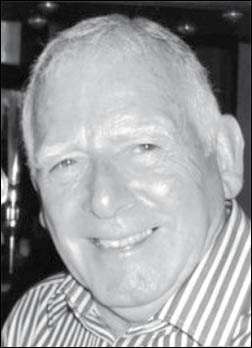 It is my sad duty to report the death of Socialist Party member Roger MacKay on 28 June 2011, aged 71. He passed peacefully after a short battle with lung cancer.
I probably first met Roger in his front room in Ipswich, where he and his wife and comrade Teresa ran an open house for the Militants of the Labour Party Young Socialists who had to wrestle with the regional bureaucracy of the Labour Party back in the very early 80s.
In the years that have passed since then Roger has been a calm, steady and dedicated presence in every major struggle of the working class, a tireless fighter for socialist ideas whose experience and quiet authority made him a person that even his political opponents had to listen to.
Of all the work that Roger was involved in, it would be hard to say which he was most proud of, as he was never a man to boast or to puff himself up.
Roger retired as a well-respected primary school deputy head teacher, while always being a stalwart of the NUT. His dedication to trade unionism earned him the presidency of the Ipswich trades union council. He took pride in the fact that Ipswich is one of the few towns where the Labour movement still celebrates May Day as international workers' day.
Tributes have been paid to Roger in the Ipswich Star, on BBC Radio Suffolk, and on a local Marxist website.
Roger was a committed anti-racist, anti-war and justice campaigner, a leader in the successful fight against the poll tax, and a man for whom solidarity was not just a word but a way of life, to the very end.
That such a man had to be expelled from the Labour Party to make it fit for Tony Blair's leadership is both a tribute to Roger and a damning condemnation of what Labour has become.
Roger was not just an activist, however, and though he took the struggle seriously, never forget that Roger was a rock 'n' roller, a man with a ready smile and a dry sense of humour, a pleasure to be around. The thoughts of all of Roger's many comrades and friends will be with his soul-mate Teresa and their children and grandchildren. We will miss him terribly, but we will also carry him with us.
Dave Murray
The funeral will take place at 1.30pm on Friday 13 July at Seven Hills Crematorium, Ipswich IP10 0DQ. It will be a celebration of a life well lived, and his family will not be wearing black. The send-off will continue at the Brewery Tap on Cliff Quay.
Why not click here to join the Socialist Party, or click here to donate to the Socialist Party.
---
In The Socialist 4 July 2012:
---
Socialist Party campaigns

Jail the banksters! Nationalise the banks under popular democratic control
---
Socialist Party NHS campaign

SAVE OUR NHS

It's our NHS - let's fight for it!

Welsh Labour's health service 'redesign' means cuts!

South London NHS: Socialist councillors said: 'Axe PFI, not our NHS'
---
Socialist Party feature

PCS votes to stand candidates in national elections
---
Socialist Party LGBT

Sexuality, austerity and socialism
---
International socialist news and analysis

Kazakhstan: Resisting state oppression, fighting for survival
---
Socialist Party workplace news

London buses: "This is why we're in the union"

Wales Shop Stewards Network conference calls for 24 hour general strike

RMT conference: Vote for one-day general strike

Essex FBU strike back at bullyboy management

Unite needs fighting socialist policies

Supporting Sheffield recycling workers

Workplace news in brief
---
Obituary

Obituary: Roger MacKay, a tireless fighter for socialist ideas
---
Socialist Party appeal

Save our server!
---
Youth fight for jobs

Immolation horror - we demand jobs

Leicester: Police undermined opposition to racist march

Racist and hooligan EDL invades Dewsbury

Olympic-watch

Them&Us
---
Socialist Party review

Various Pets Alive and Dead
---
Home | The Socialist 4 July 2012 | Join the Socialist Party
---