Link to this page: https://www.socialistparty.org.uk/issue/484/2351
From The Socialist newspaper, 26 April 2007
Wythenshawe
NHS cuts threaten lives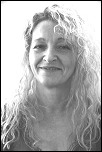 Lynn Worthington, Socialist Party candidate in Manchester Wythenshawe
MANCHESTER HEALTH campaigner Lynn Worthington has condemned as an "unnecessary and avoidable tragedy," the deaths of prematurely born babies due to a shortage of local premature baby (neonatal) units. Lynn is chairperson of the Save Our Baby Unit campaign which is fighting to save Wythenshawe Hospital's neonatal intensive care unit.
Lynn is also standing as a Socialist Alternative candidate in the local elections in Baguley ward in Manchester, "to give this campaign a voice on the council."
Responding to national news that yet more babies have died because no local neonatal facilities were available, Lynn said: "These avoidable tragedies are being caused by the government's cuts to the health service. There's not enough neonatal care as it is. We demand an end to the closure of hospital services. We want more baby units across the country, in local hospitals where the mother and baby can be kept together."
Lynn added: "Reduction from four beds to one stabilisation cot at Wythenshawe will mean more long journeys for babies, endangering more lives. At Wythenshawe, maternity services are due to be expanded - but with less neonatal care. What happens if two premature babies need the cot at the same time?"
Hugh Caffrey
Why not click here to join the Socialist Party, or click here to donate to the Socialist Party.
---
In The Socialist 26 April 2007:

Blair's legacy... war, cuts & privatisation

Civil servants' union May Day strike

Free Arrested activists now
---
Socialist Students

Join the campaign to defeat fees

No victimisation - support Deeside college lecturers

Campaign to Defeat Fees National Meeting
---
Socialist Party election analysis

New Labour - lowest poll ratings since 1983

Come to the Campaign for a New Workers' Party conference

Campaign for a New Workers' Party conference

Support for Labour falling in Scotland

Campaigning for socialist ideas in South Wales

Huddersfield: Fighting against NHS cuts and closures

Coventry socialists fight Post Office closure

Southampton: Save our Services!

Brighton: Stop privatisation

Merseyside: Tweedledee, Tweedledum, Bootle has a real socialist alternative

Manchester Wythenshawe: NHS cuts threaten lives

Donate to fund a socialist alternative

Socialist solidarity on May Day
---
International socialist news and analysis

Socialist wins court battle in Kazakhstan

France: Record turnout sees Royal and Sarkozy go through to second round

Yeltsin's real record - 'wild capitalism' in Russia

US mass shooting horror

Nigerian elections - a dangerous farce
---
Socialist Party workplace news

Support the Sunvic strikers

UNISON Delegates demand action
---
Home | The Socialist 26 April 2007 | Join the Socialist Party
---