Link to this page: https://www.socialistparty.org.uk/issue/996/27405
From The Socialist newspaper, 23 May 2018
The Socialist Inbox
Do you have something to say?
Send your news, views and criticism in not more than 150 words to Socialist Postbox, PO Box 24697, London E11 1YD, phone 020 8988 8771 or email editors@socialistparty.org.uk.
We reserve the right to shorten and edit letters. Don't forget to give your name, address and phone number. Confidentiality will be respected if requested.
Views of letter writers do not necessarily match those of the Socialist Party.
---
>
Witch-hunt unconvincing
Keith Fairclough in his attack on the Liverpool Echo's letters page rejects the notion that the artificial hysteria about alleged antisemitism is a conspiracy designed to not only undermine Jeremy Corbyn, but to bury the socialist alternative to the present carnage in social provision.
He seems blind to the fact that this campaign is led by the Tories and their media, right-wing Blairite MPs, and a gaggle of lords headed by a former chief executive of the Tory party; along with a plethora of financiers, hedge fund managers and property magnates, claiming to represent the Jewish community, all weighing in with mostly unsubstantiated claims of antisemitism in the Labour Party.
Their campaign, like previous witch- hunts - from the Spanish Inquisition's through Salem and McCarthyism to the expulsion of Militant - is based on innuendo, guilt by association, and conflating the appalling actions of isolated thugs with the mass membership of the Labour Party.
The object of the exercise is to sow doubt among Jeremy's millions of anti-austerity supporters who find hope in the anti-austerity, anti-war, pro-NHS policies he espouses against the interests of the capitalist class.
We can expect the hysteria to increase in volume the closer we get to any coming elections. But I'm confident the majority of a discerning public will see through this charade.
Tony Mulhearn, Liverpool
---
>
Private police force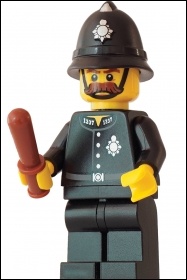 The real police are unaccountable enough - now wealthy individuals can buy their own? (Click to enlarge)
A private police force currently operating in Mayfair, Belgravia and Kensington (not the bit where Grenfell Tower was) is going to widen its area of operations.
Currently it appears to specialise in investigating fraud and cybercrime. It says that operatives have even started a murder investigation.
For a fee of between £100 and £200 a month they provide a five-minute response, and state their service is becoming popular because of the effects of cuts in police budgets on responding to crimes.
There are serious worries with such developments. Who controls them? Who are they accountable to?
It also means we are witnessing even more of the rich getting preferential access to justice. I do suspect they won't be venturing into knife crime hotspots though.
Clive Walder, Birmingham
Why not click here to join the Socialist Party, or click here to donate to the Socialist Party.
---
In The Socialist 23 May 2018:
---
What we think

Tories prepare for possible snap election
---
Socialist Party news and analysis

Capitalism's Grenfell shame - Tories must go

Homeless charity colluding to deport homeless!

Youthful enthusiasm to break with repression of past

New Ebola threat

Government continues to back failed private rail

Support refugees rights
---
France '68

May 1968: 'Communist' leaders hand power back to defeated bosses
---
Socialist Party workplace news

Victory: how school strike beat 'academy' privatisers

Threat to unity of PCS left

PCS conference votes for strike action

Solid strike at Tesco Dagenham distribution centre forces pay talks

Services disappearing from Harrogate

College staff caught between the devil and the deep blue sea

First ever strike at TGI Fridays
---
International socialist news and analysis

Yes to the struggle to lift the siege

Tax Amazon movement wins in Seattle
---
Socialist Party reports and campaigns

Stop Trump! Build for 13 July student walkouts

Student leaders claim one million on the streets against Brexit - fight for a workers' exit

Let's sell 1,000 extra copies of issue 1000!

Leicester socialists fight poverty-paying sweatshops

Sheffield Pride organisers defeated in attempt to ban politics

40 attend Socialist Party housing campaign launch in Windsor
---
Section 28

30 years on from Section 28: the legacy of fighting LGBT+ attacks must continue
---
Opinion

How 'Prevent' training fosters racist paranoia

Ads won't fix it: fight mental health cuts as well as stigma

We can learn about struggle from the mass trespass of Kinder Scout

The Socialist Inbox
---
Home | The Socialist 23 May 2018 | Join the Socialist Party
Subscribe | Donate | Audio | PDF | ebook
---