Link to this page: https://www.socialistparty.org.uk/articles/4125
Posted on 19 May 2008 at 0:00 GMT
Video: 'France 1968, month of revolution' London meeting
Full speeches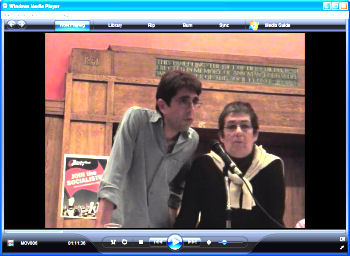 Marie-José Douet speaking on 'France 1968, month of revolution' in London May 2008
Marie-José became active in Left politics as a student in the 1960s and was a participant in the events of May 1968. She is a member of Gauche Révolutionnaire (CWI France). To this day, she remains a socialist campaigner and her visit to the UK offered an excellent opportunity to hear first hand the effect of the mass movement on workers and young people.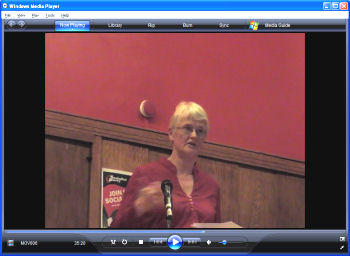 Clare Doyle, speaking on France 1968 in London May 2008
Clare is a member of the Socialist Party (CWI England & Wales). She has visited France on many occasions, including in 1968, and is the author of 'France 1968: month of revolution'. Her work has included traveling to many countries, including living for a period in Russia, and she has written extensively on international issues. She is a convinced and active socialist.
Marco Verrugio of Controcorrente Italy gives an analysis of political developments in Italy, in particular in the PRC (see also 'Italy: What future for Prc? The Socialist 29 March 2007')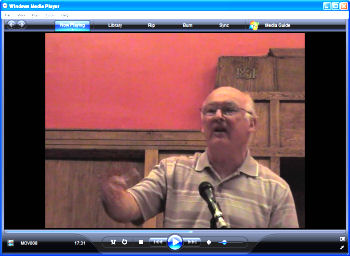 Peter Taaffe speaking at the May 2008 London meeting to commemorate France May 1968, month of revolution
Peter Taaffe looks at the revolutionary situation which arose in France in May 1968 in the light of the current sub-prime crisis and credit crunch afflicting the economies of the western capitalist world.
Why not click here to join the Socialist Party, or click here to donate to the Socialist Party.
---