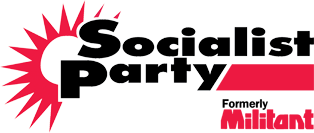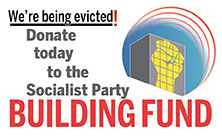 Archive article from The Socialist Issue 283
---
Home | The Socialist 17 January 2003 | Subscribe | News
Join the Socialist Party | Donate | Bookshop
Domestic Violence
Don't Let New Labour Renege On Their Pledges
THE GOVERNMENT have announced a 'new campaign' to reduce the number of women and children made homeless through domestic violence.
Eleanor Donne (national chair Campaign Against Domestic Violence)
They pledge to set up a 24-hour domestic violence help-line by this autumn, an Internet database of refuges and to help councils develop new refuges or havens. This is a welcome, if long overdue step forward. The government allocated £8 million from their homeless budget for the proposals - £1 million will come from the charity, Comic Relief.
Domestic Violence campaigners have been calling for a government-sponsored help line for years, as a potentially very effective lifeline for women experiencing violence in the home or from a partner.
Similarly, improved co-ordination between different agencies and refuges, making it easier to find available spaces in refuges and safe houses is welcome. However, this help line and database must have enough trained staff and ongoing resources to meet demand so callers can get through to an adviser straightaway.
Of course, the main problem facing families fleeing domestic violence is that there aren't enough safe houses, refuges or havens for them.
There are currently around 400 refuges in Britain, which take more than 55,000 women and children a year. However, 20 years ago a (Tory) government select committee on domestic violence recommended nearly three times this number.
After nearly six years in office, it appears New Labour are not prepared to commit themselves to meeting this recommendation. Given the limited extra funding on offer, it seems likely that any new refuge spaces created will fall well short of what is needed.
Women and their families fleeing domestic violence make up one in six of those who local authorities have a duty to house as homeless. Many of them end up in Bed and Breakfast Hostels which, as well as being unsuitable for any families, are not secure against possible attacks by ex-partners and do not have the support and advice networks that refuges provide.
The only government pledge is that homeless families (including those fleeing domestic violence) won't be housed in Bed and Breakfast accommodation after March 2004.
Could this be yet another 'sound bite' pledge like those on child poverty, access to higher education and sustainable transport systems which are quietly dropped when not achieved?
We must keep up the pressure so the government can't renege on even this most basic of aims, and to ensure that the 11,000 children currently living in B & B Hostels are suitably housed.
Home | The Socialist 17 January 2003 | Subscribe | News