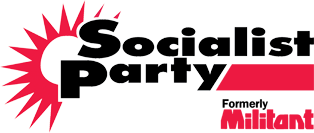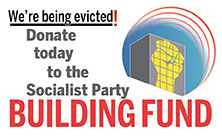 Archive article from The Socialist Issue 346
---
Home | The Socialist 8 May 2004 | Subscribe | News
Join the Socialist Party | Donate | Bookshop | Print
FBU conference
Time To Break The Link With New Labour
THE FIRE Brigades Union (FBU) conference starts on 11 May. In the wake of last year's national strikes against low pay, the two keynote conference debates will be on pay and the union's link with New Labour.
Jim Barbour, an FBU national executive committee member for Northern Ireland, spoke to the socialist about these issues.
"On 5 May it will be clear what the employers intend to do about the second instalment of our pay deal. This 3.5% increase should have been paid in November 2003. The sticking point with some of the employers is stand down time. At present, between midnight and 7am, firefighters are only expected to answer calls, we're not expected to do other work, like drills. This is part of the current duty system which was safeguarded by the June 2003 agreement. But it now seems that there is direct pressure from the government to sabotage this agreement.
"The membership in Northern Ireland is convinced that we can and must break our union's link with New Labour. The regional committee is unanimous about this. That means firefighters across Northern Ireland, from Enniskillen, to Omagh, to Derry, to Belfast believe that the link is valueless and damaging. No firefighter wants to keep the link.
"In Northern Ireland, because we have to deal with direct rule ministers, we are dealing with the real face of New Labour. In England, Wales and Scotland the union is negotiating with Labour councillors, some of whom try to put a more friendly face on the harsh reality of capitalist New Labour.
"You can see what New Labour does here, with the way they have treated the civil servants. Their union NIPSA is constantly blanked by the New Labour minister, even though they are in the 21st week of their dispute. Ministers feel they are free to try to crush the trade unions in Northern Ireland but the trade unions have to stop them.
"The FBU executive is putting a policy document about the link to the conference. They call for the political fund to be freed up so organisations other than New Labour can be supported but they only call for the money we send to New Labour to be reduced.
"It will be up to the delegates to decide whether to support the document, amend it or reject it. We in Northern Ireland are calling for rejection. London have proposed some amendments to the executive's proposals but we feel we should disaffiliate. The London delegates will have to decide what to do if their amendments are not carried."
Home | The Socialist 8 May 2004 | Subscribe | News