Bear Stearns
---
Filter by importance | All results
---
16 July 2008

Global finance crisis deepens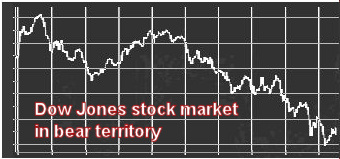 Dow Jones plunges
US banking bailout:
THE REAL rate of inflation that workers in Britain face has hit 18.5%, according to the Daily Mirror, as the cost of food, fuel and household bills continue to rocket. Simultaneously with prices spiralling upwards, the economy is entering recession, writes Hannah Sell.
19 March 2008

Darling's 'more of the same' budget
Editorial: "The most wrenching since the end of the second world war" is how Alan Greenspan, ex-head of the US Federal Reserve, described the current crisis engulfing the US economy...
19 March 2008

Global economic crisis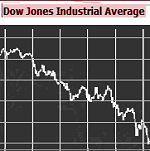 Dow Jones falls amid turbulence
AMERICA IS in recession and news of deepening financial disaster comes thick and fast. Bear Stearns, America's fifth largest investment bank, suddenly collapsed, writes Judy Beishon




LATEST POSTS

WHAT'S ON

25 Oct Leeds Socialist Party: Socialism and the fight for black liberation

27 Oct Hackney & Islington Socialist Party: What is fascism?

28 Oct West London Socialist Party: The legacy of the collapse of Stalinism

CONTACT US
Locate your nearest Socialist Party branch Text your name and postcode to 07761 818 206
Regional Socialist Party organisers:
Eastern: 079 8202 1969
East Mids: 077 3797 8057
London: 075 4018 9052
North East: 078 4114 4890
North West 079 5437 6096
South West: 077 5979 6478
Southern: 078 3368 1910
Wales: 077 7221 5281
West Mids: 024 7655 5620
Yorkshire: 078 0983 9793

ABOUT US

ARCHIVE
---

2020

2019

2018

2017

2016

2015

2014

2013

2012

2011

2010

2009

2008

2007

2006

2005

2004

2003

2002

2001

2000

1999