Paralympics
---
Paralympics, Atos scandal, Remploy closures... Con-Dems win gold for hypocrisy!
Les Woodward, national convenor, Remploy trade union consortium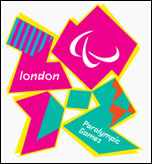 Millions are watching the 2012 Paralympics. The Games aim to inspire young disabled people to take up sport, compete at the highest level and illustrate to the world that having a disability doesn't mean that a full, active and challenging life cannot be lived.
The ethos that despite being disabled, a person should be able to fulfil their own potential, through holding down a job and being a productive member of society, was also the ethos that eventually led to the setting up of the first Remploy factory in 1946.
The forerunner of the Paralympics started in 1948 in Stoke Mandeville Hospital as a way of using sporting competition as a form of healing and therapy for disabled ex-service personnel, many of whom were recovering from injuries suffered in World War Two.
2012 will be a memorable year for disabled people who will be part of the Paralympics, either as spectators or participants. It will also be a memorable year for the disabled workers of Remploy, but the memories will be poles apart.
The disabled athletes, their families and fans, will have joy and excitement. They will look back on 2012 as the year they came to the Games, and left with souvenirs and full photograph albums to record every joyous second.
The disabled Remploy workers and their able-bodied comrades, however, will have bad memories. Their factories, which have provided good quality employment for the best part of 70 years, will shut their gates for the last time. They will head, not for gold but for the dole and a life of poverty and deprivation as they get dumped on the scrapheap.
This will be then vastly exacerbated by the Con-Dems' cold cruelty: with benefits slashed and denied financial and other support to live independently, disabled people are also being demonised as "scroungers", and abuse towards them is rocketing.
In the Con-Dems' arrogance, brought about by the 'Born to Rule' attitude that they have all grown up with, they have ignored the big questions that will be on every working class disabled person's lips, especially if they are ex-Remploy workers or victims of Atos, sickeningly one of the prime sponsors of the Olympics and Paralympics.
Why is it that disabled people are encouraged to compete on the field of sport, partake as competitors in activities from which able bodied athletes are segregated, while being employed in a workplace alongside other disabled people in a supported environment is not acceptable? The government, some charities and, to their shame, some trade unions seem to find having fun together acceptable, but not working together.
Why should disabled people have to suffer the stress of the 'work capability' assessment administered by Atos? The sole aim of this cruel process seems to be to push as many people as possible off sickness benefits, as part of the £18 billion welfare cuts.
No Remploy closures. The factories should be run for disabled people, by disabled people, where people with all forms of disability can fulfil their employment potential in the short, medium and long term.
Fight all welfare cuts. Kick Atos out of the system. End the work capability assessment. A living wage and fulfilling work opportunities for all without compulsion.
---
Fight all cuts!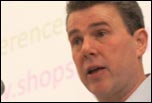 Mark Serwotka, General Secretary, PCS, photo Suzanne Beishon
"The TUC march on 20 October will be a massive display of unity. We need to ensure we use this to continue to build the fight against the cuts, and not only march together but strike together as well."
Mark Serwotka, general secretary of the Public and Commercial Services union
Hear Mark speak at the National Shop Stewards Network lobby of the TUC on 9 September. Demand the TUC uses the 20 October demonstration to build for a 24-hour general strike against the government's austerity measures.
Donate to the Socialist Party
Finance appeal
The coronavirus crisis has laid bare the class character of society in numerous ways. It is making clear to many that it is the working class that keeps society running, not the CEOs of major corporations.
The results of austerity have been graphically demonstrated as public services strain to cope with the crisis.
The government has now ripped up its 'austerity' mantra and turned to policies that not long ago were denounced as socialist. But after the corona crisis, it will try to make the working class pay for it, by trying to claw back what has been given.
The Socialist Party's material is more vital than ever, so we can continue to report from workers who are fighting for better health and safety measures, against layoffs, for adequate staffing levels, etc.
When the health crisis subsides, we must be ready for the stormy events ahead and the need to arm workers' movements with a socialist programme - one which puts the health and needs of humanity before the profits of a few.
Inevitably, during the crisis we have not been able to sell the Socialist and raise funds in the ways we normally would.
We therefore urgently appeal to all our viewers to donate to our Fighting Fund.
---




LATEST POSTS

WHAT'S ON

CONTACT US
Locate your nearest Socialist Party branch Text your name and postcode to 07761 818 206
Regional Socialist Party organisers:
Eastern: 079 8202 1969
East Mids: 077 3797 8057
London: 075 4018 9052
North East: 078 4114 4890
North West 079 5437 6096
South West: 077 5979 6478
Southern: 078 3368 1910
Wales: 077 7221 5281
West Mids: 024 7655 5620
Yorkshire: 078 0983 9793

ABOUT US

ARCHIVE
---

2020

2019

2018

2017

2016

2015

2014

2013

2012

2011

2010

2009

2008

2007

2006

2005

2004

2003

2002

2001

2000

1999