Campaigns

Organisations

Arguments for socialism

People

International

Events

Around the UK
---
---
All Arguments for socialism subcategories:
* Globalisation Anticapitalism
---
Globalisation Anticapitalism keywords:
---
Filter by importance | All results
---
20 April 2015

Global action day against TTIP
Salford TUSC organised a protest early on Saturday morning outside our local hospital
12 September 2012

Global youth unemployment rises
Since the end of the Youth Fight for Jobs 2011 Jarrow March, youth unemployment figures have continued to rise internationally, currently standing at 13% overall; the highest rate in Europe is Spain at 52%, writes Lizi Gray, 2011 Jarrow marcher.
25 May 2012

Youth unemployment sky-rocketing
According to the latest United Nations International Labour Organisation (ILO) report (Global Trends for Youth) the number of unemployed young people worldwide has risen by four million since 2007...
20 September 2010

The Scale of the Problem of Environmental Threats
The scale of the environmental threats facing us need to be understood, so that the difficulty in mitigating and then eliminating them can be estimated...
20 September 2010

Appendix
Barry Commoner, the well known environmental writer and theorist, first developed the equation in the 70s, later modified into the form I=P.C.T...
16 July 2008

Global finance crisis deepens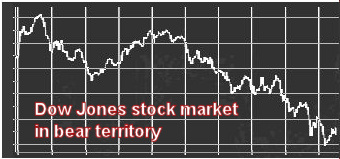 Dow Jones plunges
US banking bailout:
THE REAL rate of inflation that workers in Britain face has hit 18.5%, according to the Daily Mirror, as the cost of food, fuel and household bills continue to rocket. Simultaneously with prices spiralling upwards, the economy is entering recession, writes Hannah Sell.
6 October 2005

Global warming: Profit system guilty!
CAPITALISM IS screwing up the world! Scientists say that because of global warming, land and sea species are dying out faster than previously predicted,...
18 August 2000

A global warning
TORRENTIAL RAIN and floods in the Indian sub-continent have killed hundreds and left millions of people homeless. Like the swollen rivers, this number will rise as more rain is forecast, writes Manny Thain.




LATEST POSTS

WHAT'S ON

CONTACT US
Locate your nearest Socialist Party branch Text your name and postcode to 07761 818 206
Regional Socialist Party organisers:
Eastern: 0798 202 1969
East Mids: 0773 797 8057
London: 020 8988 8786
North East: 0784 114 4890
North West 07769 611 320
South East: 020 8988 8777
South West: 07759 796 478
Southern: 07833 681910
Wales: 07935 391 947
West Mids: 02476 555 620
Yorkshire: 0114 264 6551

ABOUT US

ARCHIVE
---

2018

2017

2016

2015

2014

2013

2012

2011

2010

2009

2008

2007

2006

2005

2004

2003

2002

2001

2000

1999