Autistics
---
Filter by importance | All results
---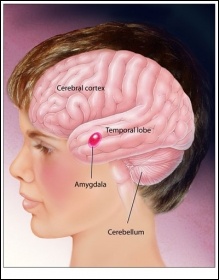 Autism, from the Society for Neuroscience brain briefings May 2006, copyright Society for Neuroscience
14 February 2011

Life on the autistic spectrum
Readers' comments: AUTISM IS a neurological condition that was first identified in the 1940s. It statistically affects about one in 100 people in the UK alone (although I believe there are more autistics who haven't been diagnosed), writes Lucy Stokes.




LATEST POSTS

WHAT'S ON

28 Feb Socialist Students conference

2 Mar Bristol North Socialist Party: The National Question - Scotland, Wales & N Ireland

2 Mar Caerphilly & RCT Socialist Party: How can peace be achieved in Israel/Palestine?

CONTACT US
Locate your nearest Socialist Party branch Text your name and postcode to 07761 818 206
Regional Socialist Party organisers:
Eastern: 079 8202 1969
East Mids: 077 3797 8057
London: 075 4018 9052
North East: 078 4114 4890
North West 079 5437 6096
South West: 077 5979 6478
Southern: 078 3368 1910
Wales: 079 3539 1947
West Mids: 024 7655 5620
Yorkshire: 077 0671 0041

ABOUT US

ARCHIVE
---

2020

2019

2018

2017

2016

2015

2014

2013

2012

2011

2010

2009

2008

2007

2006

2005

2004

2003

2002

2001

2000

1999