---
Filter by importance | All results
---
20 June 2018

1000 issues of the Socialist: A vital weapon standing in proud traditions
To mark the 1000th issue of the Socialist, which was launched in 1997, we interviewed Peter Taaffe, Socialist Party general secretary and former editor of Militant, the predecessor of the Socialist.
19 August 2015

The Labour Party, Militant and 'infiltration'
In fury at the popularity of Jeremy Corbyn's Labour leadership campaign, right wing politicians and media alike have been referring to 'infiltration' of the Labour Party by Militant supporters. Militant was the predecessor of the Socialist Party - whose supporters in the past were members of the Labour Party.
24 September 2014

Tony Benn: Will and testament
Film review: Matt Kilsby reviews 'Tony Benn: Will and Testament'
2 May 2014

RMT turns out in strength for May Day march
Thousands marched in London to celebrate May Day and commemorate Bob Crow and Tony Benn
30 April 2014

May Day: Remembering Bob Crow and Tony Benn
This year's May Day has been dedicated to the memories of Bob Crow and Tony Benn. Here the Socialist carries again its editorial from issue 803, 20-26 March
24 March 2014

Mourn the loss, fight for the future
A spectre is haunting capitalist commentators, right-wing new Labour and their hangers-on, following the deaths of Bob Crow and Tony Benn. Militant - seemingly long buried according to these very same sources - now haunts them
19 March 2014

After Bob Crow and Tony Benn: We fight on!
A deluge of tributes followed the sad and shocking death of Bob Crow, elected leader of the RMT trade union. He was known and respected because the RMT is to the forefront of militant action
17 March 2014

'Poisonous infiltrators' in Labour Party were from the Right
Andrew Rawnsley begins his piece on Tony Benn, as many have done, by referring to Benn's latter day status as 'national treasure'
14 March 2014

Tony Benn: steadfast in speaking out for socialism
In one week, the labour movement has suffered two big blows with the deaths of trade union left leader Bob Crow and now of Tony Benn. Benn emerged as the major figure of the Labour left in the 1970s, supporting nationalisation and workers' control of industry
26 November 2013

The labour of Tony Benn
Tony Benn's latest volume of diaries continues his frank and honest appraisal of his political life. He has campaigned long and hard - but in vain - to halt the degeneration of the Labour Party. Peter Taaffe reviews A Blaze of Autumn Sunshine: The Last Diaries, by Tony Benn in the forthcoming Socialism Today
29 September 2011

Labour Party conference - No way forward given by 'reclaim Labour' speakers
'Vote for us and nothing will change'! was the message of Labour's Ed Balls to the working class desperate for leadership. Two Socialist Party members report on the LRC fringe meeting and on watching the conference on TV
6 July 2011

Review: A Common Treasury
One of the false arguments against socialism and communism is that these ideas are 'foreign'. Karl Marx was a German Jew and a follower of the German philosopher Hegel. 'Revolution is something that...
5 March 2010

Michael Foot - the end of an era
Many "Old Labour" workers and socialists will be saddened at the death of Michael Foot and will see it as signifying the death of an era. However the ideas of Michael Foot - of piecemeal socialist reform of society through successive 'progressive' Labour governments - died long before he physically passed away on 3 March. Socialist Party general secretary Peter Taaffe writes.

17 January 2008

Review: More Time for Politics, Diaries 2001-2007, by Tony Benn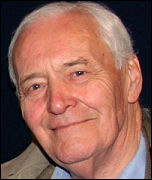 Tony Benn
In the 1970s and 1980s, Tony Benn earned the scorn and hatred of the rich, the capitalist media and their right-wing friends within the labour movement because he was seen as a champion of socialist ideas, writes Peter Taaffe...
17 October 2007

Tony Benn evades the issue
Workers' party debate: TONY BENN can still draw a crowd. Over 200 students packed into a recent Stop the War Society meeting at University College London to hear him speak. ... By Paula Mitchell




LATEST POSTS

WHAT'S ON

CONTACT US
Locate your nearest Socialist Party branch Text your name and postcode to 07761 818 206
Regional Socialist Party organisers:
Eastern: 0798 202 1969
East Mids: 0773 797 8057
London: 020 8988 8786
North East: 0784 114 4890
North West 07769 611 320
South East: 020 8988 8777
South West: 07759 796 478
Southern: 07833 681910
Wales: 07935 391 947
West Mids: 02476 555 620
Yorkshire: 0114 264 6551

ABOUT US

ARCHIVE
---

2017

2016

2015

2014

2013

2012

2011

2010

2009

2008

2007

2006

2005

2004

2003

2002

2001

2000

1999