Middlesbrough
---
Why I'm standing for TUSC in Middlesbrough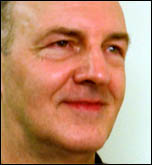 Middlesbrough's independent mayor Ray Malon recently announced £11 million in savage cuts affecting 111 local services with a further £2.3 million of cuts to be announced in December.
John Malcolm, Middlesbrough TUSC candidate
The council is now faced with making £50 million of cuts over four years. Quite rightly Malon stated that "these cuts will affect everyone, no one will be immune".
Services affected include libraries, residential homes and a factory employing disabled people. The Labour council blames the Con-Dem government, but it has failed to seriously oppose and campaign to stop the cuts.
Six of Middlesbrough's 23 electoral wards are among the most deprived nationally. Middlesbrough historically had an economy based on heavy industries and chemicals.
Most of this has disappeared. The area felt the full brunt of the Thatcher era with the demise of manufacturing.
Service industries now account for 88.2% of local employment. Middlesbrough has an unemployment rate of 14.5% (July 2011 - June 2012), the highest in Britain and almost double the national average.
These are some of the reasons why Trade Unionist and Socialist Coalition supporters have decided to stand in the byelection on 29 November, called due to the death of Stuart Bell, the former Labour MP. Labour has done nothing for the people of Middlesbrough to fight the Con-Dem cuts.
We are standing to show that there is an alternative to austerity. As an NHS worker and trade union activist I see on a daily basis the impact the cuts are having on public services as well as on the health and wellbeing of some of the most vulnerable. If elected I will only accept the wage of a skilled worker.
---
>
TUSC
The Trade Unionist and Socialist Coalition (TUSC) is an electoral alliance that stands candidates against all cuts and privatisation.
Its backers include the RMT transport workers' union, leading members of other trade unions including the PCS, NUT and POA, the Socialist Party and the Socialist Workers Party.
TUSC candidates are standing in mayoral and byelections on 15 November. Tom Baldwin is TUSC's Bristol mayoral election candidate, and Alex Davidson the Manchester Central parliamentary candidate.
There are also three local council byelections on 15 November with TUSC candidates. Charley Cosgrove is standing in Liverpool Knotty Ash ward, Sharon Holdren in Manchester Ardwick ward, and Pete McLaren in Rugby New Bilton ward.
Check www.tusc.org.uk for election results and reports.
---




LATEST POSTS

WHAT'S ON

CONTACT US
Locate your nearest Socialist Party branch Text your name and postcode to 07761 818 206
Regional Socialist Party organisers:
Eastern: 079 8202 1969
East Mids: 077 3797 8057
London: 020 8988 8786
North East: 078 4114 4890
North West 079 5437 6096
South West: 077 5979 6478
Southern: 078 3368 1910
Wales: 079 3539 1947
West Mids: 024 7655 5620
Yorkshire: 077 0671 0041

ABOUT US

ARCHIVE
---

2019

2018

2017

2016

2015

2014

2013

2012

2011

2010

2009

2008

2007

2006

2005

2004

2003

2002

2001

2000

1999