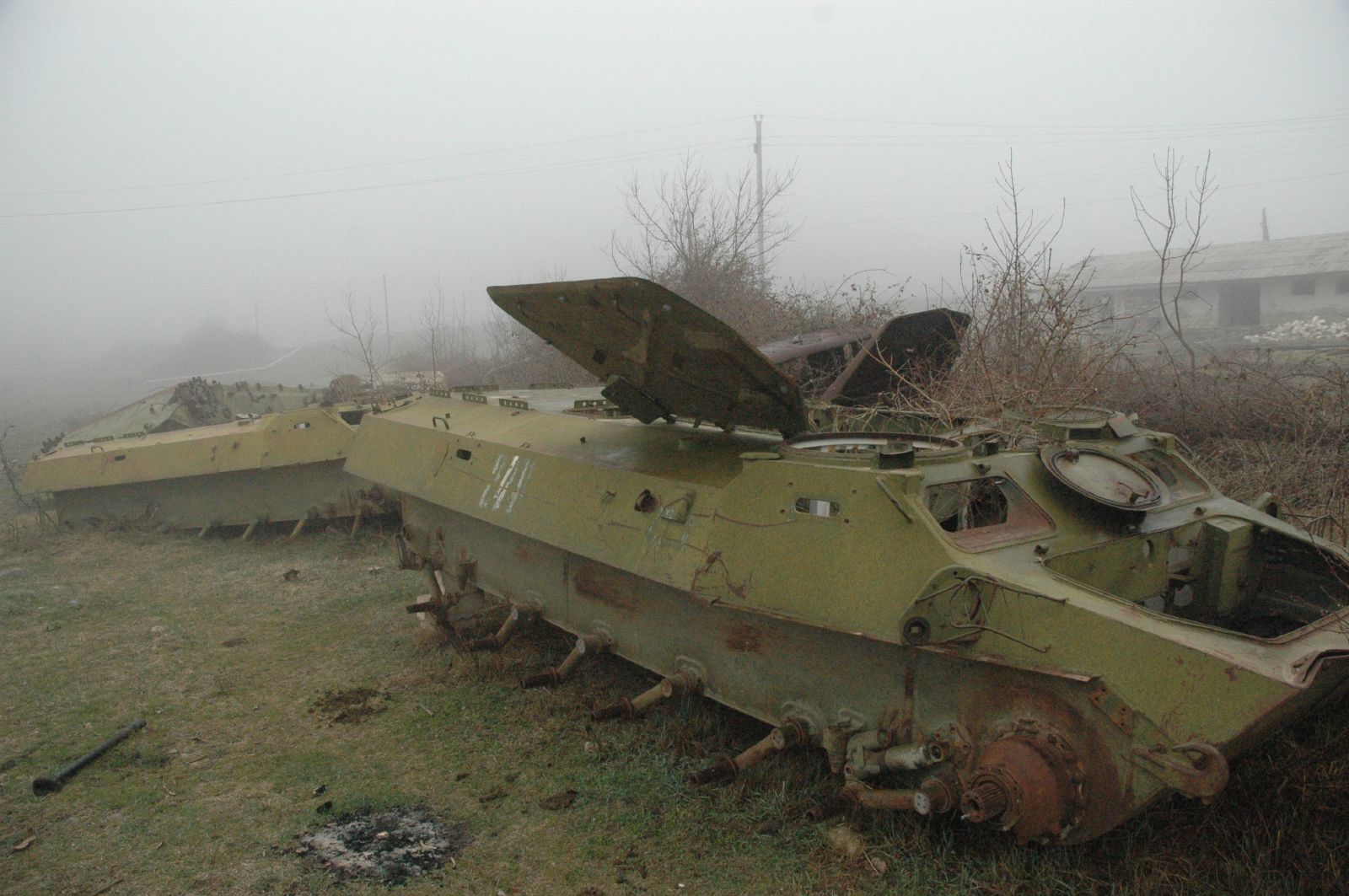 Niall Mulholland, Committee for a Workers' International
In just under 24 hours on 19 September, Azerbaijani military forces overran the Nagorno-Karabakh enclave in the south Caucasus mountains, at the cost of around 200 lives. Since then, at the time of writing, nearly 70,000 ethnic Armenians have fled the territory, out of a total population of around 120,000.
It is likely that they will be joined by thousands more from Karabakh, who are not convinced by the claims of the Azerbaijan regime that minority rights will be respected. There are already unconfirmed reports of Azeri troops indiscriminately bombarding villages. Adding to chaos, more than 100 people were killed in Stepanakert, the capital of Nagorno-Karabakh, when a massive explosion ripped apart a fuel depot as car owners struggled to buy petrol.
The Azerbaijani government has called for the "dissolution" of all political structures in Nagorno-Karabakh. In a deal agreed with Russia, the local defence forces in the enclave will be disarmed and reintegrated into Azerbaijan. Political figures from the fallen Karabakh regime are being detained, including a Russian-Armenian billionaire, Ruben Vardanyan, who briefly held a cabinet job in Nagorno-Karabakh.
Samvel Shahramanya, president of Nagorno-Karabakh, reflecting the dire situation facing his administration, ordered all state institutions to disband by 1 January 2024, when "the Republic of Nagorno-Karabakh (Artsakh) shall cease to exist".
The terrified refugees desperately fleeing Nagorno-Karabakh are quite justified in feeling that they have been abandoned by the so-called 'international community'. For months they have faced an economic blockade conducted by Azerbaijan forces which the Western powers have ineffectually criticised. During the military operation ordered by Azerbaijani president Ilham Aliyev, 2,000 or so Russian 'peacekeeping forces' stood by, even when several of the peacekeeping troops were killed by Azeri fire (which the Azerbaijan government claimed was a mistake and has formally apologised for).
Armenia's prime minister, Nikol Pashinyan, declared that the "allies we relied on for many years" were "ineffective" and the "instruments of the Armenian-Russian strategic partnership were not enough to ensure Armenia's external security".
The US and the EU have been largely low key in their criticism of Azerbaijan's aggressive military actions, partly as they do not want to anger their Nato – an alliance of the Western capitalist powers – ally Turkey, which has significant influence in Azerbaijan. The interests of the ruling elites and governments of these various powers come well before the interests of the people of Nagorno-Karabakh, who are now facing de facto ethnic cleansing. This will no doubt evoke painful historical memories among Armenians, following the genocide that was conducted against Armenians by the Ottoman Empire during World War One.
Since the outbreak of the war in Ukraine, EU states have been attempting to increase oil and gas trade with Azerbaijan, as they massively cut down on supplies from Russia. The appalling human rights abuse record of the Azerbaijan regime have been ignored or downplayed by Western powers in furtherance of their essential interests.