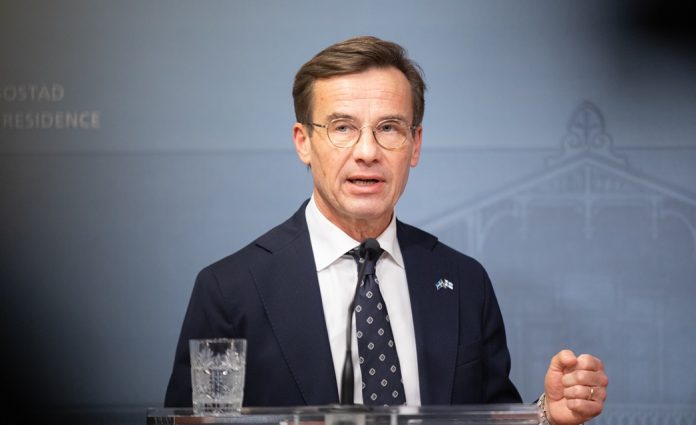 Robin Nilsen, CWI Norway
In supposedly peaceful Scandinavia, we have recently witnessed mafia-like shootings, gang killings and even bombs exploding in the suburbs of Sweden. Many right-wing commentators are blaming refugees fleeing from war-torn countries. Socialists must put the blame for all these atrocities at the door of capitalism.
It was not the young war-weary Somalis that caused poverty and strife in Somalia. It was not their fault that the social welfare system in the small suburban towns of Sweden is breaking down – this was the fault of the right-wing politicians putting council budgets before people!
Despite Sweden still being viewed by many people around the world as 'socialist', the fact is that neoliberal policies have been used for some time, including by the social democrats. In October 2022, these disastrous policies led to the social democrats being replaced, with help from sections of the media, by the right-wing parties of the Moderates, Christian Democrats and Liberals, which are all firmly anti-immigration and 'anti-multiculturalism'. The far-right Sweden Democrats prop up the coalition government. These right-wing parties have drastically cut funds to the regional and local councils, leaving local communities with little or no funding for many of the necessities of life.
You can't have capitalism without racism
Racism and the injustice of discrimination taking place in all aspects of our lives need to be opposed. This means fighting for all the reforms and changes needed to improve the conditions facing Black, Asian and all ethnic minorities. To fight for a society free from racism means challenging the very core of the system that we live in. Key leaders of the civil rights movement, including Martin Luther King, Malcolm X and Huey P Newton, all travelled along the road towards believing that Black liberation and defeating racism could not be achieved under capitalism. They all drew the conclusion of Malcolm X: "You can't have capitalism without racism".
Many refugees have grown up in extreme poverty and in war-torn states (like Somalia), where education was minimal, with young people often finishing school at 14-15 years old. In Sweden and elsewhere in Scandinavia, they have little to expect other than heading into a life of unemployment and poverty, often never finding a decent job. Many are prey to the clutches of mafia-like gangs. There needs to be properly funded help to provide meaningful employment, and to stop cuts to social projects to help refugees. Workers' unity across all national and ethnic divisions is needed, and a political programme that fights against the bosses' system and for a socialist society.
Build solidarity in the communities, for a movement against council cuts!
Oppose all racist government immigration policies!
A job and a living wage, for all
Increase, don't cut, housing subsidies, and build more social housing – for a massive social housing programme, to bring jobs and end homelessness