Link to this page: https://www.socialistparty.org.uk/issue/912/23335
From The Socialist newspaper, 10 August 2016
No to new grammars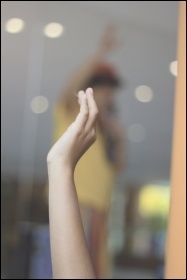 Grammar schools are socially exclusive and disadvantage kids from poorer families, photo by Teo Sze Lee (Creative Commons) (Click to enlarge)
A secondary school teacher, Birmingham
Theresa May has announced she wants to lift the ban on selective secondary schools, a measure she states will increase social mobility. This claim could not be further from the truth.
Figures from Buckinghamshire, where all pupils are entered for the 11+ grammar school entry exam, show pupils are two and a half times more likely to pass if they went to a private school. The pass rate for pupils claiming free school meals is one eighth of the average.
Far from improving social mobility, reintroducing grammar schools will reinforce the disadvantages faced by children from poorer backgrounds. Resources will go to selective secondaries at the expense of comprehensives, instead of funding high-quality, well-rounded education for all.
Attacks
The Tories' attacks on education have shown they have no interest in improving the lives of the working class. The government has already removed the accountability of schools through academies and free schools, leading to employing unqualified teachers, bypassing nationally agreed pay and conditions, and cutting vital support staff.
As a trainee teacher, I have witnessed the difficulties teachers face, including the pressures of forced academisation, high workload and having to prepare pupils for increasingly exhausting exams. The true cost of the Conservatives' drive to marketise education was recently revealed by Channel 4's 'Dispatches' and the Observer. They exposed academy headteachers abusing public money by claiming lavish expenses.
Grammar schools, academies, private schools and free schools only further inequality and unaccountability. Instead of grammar schools, we need properly funded and staffed comprehensive schools which do not decide pupils' futures at the age of eleven.
Donate to the Socialist Party
Finance appeal
The coronavirus crisis has laid bare the class character of society in numerous ways. It is making clear to many that it is the working class that keeps society running, not the CEOs of major corporations.
The results of austerity have been graphically demonstrated as public services strain to cope with the crisis.
The government has now ripped up its 'austerity' mantra and turned to policies that not long ago were denounced as socialist. But after the corona crisis, it will try to make the working class pay for it, by trying to claw back what has been given.
The Socialist Party's material is more vital than ever, so we can continue to report from workers who are fighting for better health and safety measures, against layoffs, for adequate staffing levels, etc.
When the health crisis subsides, we must be ready for the stormy events ahead and the need to arm workers' movements with a socialist programme - one which puts the health and needs of humanity before the profits of a few.
Inevitably, during the crisis we have not been able to sell the Socialist and raise funds in the ways we normally would.
We therefore urgently appeal to all our viewers to donate to our Fighting Fund.
---
In The Socialist 10 August 2016:
---
#KeepCorbyn

#KeepCorbyn: stand firm for socialism

Liverpool: Corbyn slams "politics of the elite"

Wallasey Labour meet in resistance to the Blairites

Mood for unity but not with right-wing Labour infiltrators

Thousands attend Corbyn rally in Cornwall

Bristol: Jeremy Corbyn wins support from young people

Hull: Jeremy Corbyn rally the biggest for 20 years

Jeremy Corbyn attracts 1,000 in York
---
Socialist Party news and analysis

Fresh bank crash looms

No to new grammars

Fight to defend HIV drug victory

UK wage drop as bad as Greece

Privatised medical record chaos

Them & Us
---
Grunwick strike

Grunwick strike 40 years on - lessons of an epic battle
---
Socialist Party workplace news

Fawley strike defeats 'race to bottom' exploitation of migrant workers

Low paid cleaners declare victory after 58 days on strike

Samworth Brothers step up bullying and intimidation of workers

Communication Workers Union backs Jeremy Corbyn

HMY Radford shopfitters strike against penny-pinching company

South Wales NUM supports Jeremy Corbyn

Paul Reilly for RMT EC
---
2011 Riots

2011 riots: An outpouring of anger at the system
---
Socialist Party reports and campaigns

Axe the Housing Act: 'We can't pay, we'll organise and we'll stay'

Great reception in Hackney for Chicago 'Black Lives Matter' socialist

South London #BlackLivesMatter protest marches on Downing Street

Leeds Pride 2016: Pride must be political!
---
Socialist Party comments and reviews

Sanctioned - a victim of government callousness

Food waste - the logic of capitalism

The Socialist inbox
---
Home | The Socialist 10 August 2016 | Join the Socialist Party
Subscribe | Donate | Audio | PDF | ebook
---