Link to this page: https://www.socialistparty.org.uk/articles/25169
Posted on 30 March 2017 at 17:04 GMT
Merseyside TUSC contests Liverpool City Region mayor election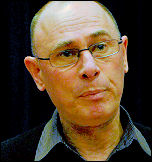 Roger Bannister, photo Paul Mattsson
Merseyside Trade Unionist and Socialist Coalition (TUSC) announced today it is fielding Roger Bannister for the Liverpool city regional mayoral election taking place on 4th May. Merseyside TUSC is also fielding candidates in two council byelections in Liverpool and on the Wirral.
Roger Bannister stood for Liverpool city mayor last year and won 4,950 votes, beating the Tories and far-right candidates. Roger is pledging to take only a 'worker's wage' if elected city region mayor, donating the rest to campaigns and workers' struggles.
Roger said:
I am about opposing austerity, defending the guards on the Merseyrail trains and keeping Liverpool Women's hospital open. The city region mayor should be standing up for the people of the region who deserve investment into public services and a better future, not endless austerity.
Labour is pushing through the 'driver only operation' on Merseyrail to the point where rail workers feel no alternative but to strike on 8th April. Labour is wobbling over hospital closures but united on making more cuts to council-run services. TUSC and I have no such doubts: we support the rail guards, we defend our hospitals, we keep our council services.
Our message is clear: no more austerity, no more cutbacks, closures and job losses. We need to stand up to the Tories and their super-rich mates, who are responsible for the economic savagery unleashed on the living standards of the many across the city region.
Leon Wheddon, council candidate for the Claughton ward on the Wirral, said:
I joined Labour last year looking for an anti-austerity organisation, but found that here it is still the party of Tony Blair. So I switched to TUSC. In Claughton, I will offer an alternative to the 'Tory-lite' policies of Labour's local representatives. We need more public services not less, more affordable housing not more unaffordable developments, and to look after our environment not concrete it over.
Angela Grant, council candidate for the Wavertree ward in Liverpool, said:
Our Women's hospital is at risk of closure and we've got tent cities of the homeless in the city centre. The Tories will keep kicking us until we fight back. Liverpool Labour has no intention of mounting any effective resistance to the government, but TUSC does and that's why I'm proud to be standing for TUSC again.
Donate to the Socialist Party
Finance appeal
The coronavirus crisis has laid bare the class character of society in numerous ways. It is making clear to many that it is the working class that keeps society running, not the CEOs of major corporations.
The results of austerity have been graphically demonstrated as public services strain to cope with the crisis.
The Socialist Party's material is more vital than ever, so we can continue to report from workers who are fighting for better health and safety measures, against layoffs, for adequate staffing levels, etc.
We must be ready for the stormy events ahead and the need to arm workers' movements with a socialist programme - one which puts the health and needs of humanity before the profits of a few.
Inevitably, during the crisis we have not been able to sell the Socialist and raise funds in the ways we normally would.
We therefore urgently appeal to all our viewers to donate to our Fighting Fund.
---