Obituary: Roger Henshaw, comrade and class fighter 19/8/1943 – 22/8/2021
Dave Beale, chair Unite NW/11500 Lancs community branch.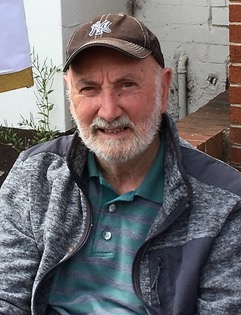 Wonderful tributes are pouring in following the sad death of my great friend and comrade, Roger Henshaw.
Unite's new general secretary, Sharon Graham, who Roger strongly supported, has expressed her sadness, great respect and thanks for all he did for the movement, as has Unite executive council chair, Tony Woodhouse.
Roger started work on the shopfloor but soon became a draughtsman and union activist. He saw what the left could achieve in his union TASS and joined the Communist Party, playing a key role in the union's broad left.
He was elected to the TASS national executive, and was a full-time official by his early 30s, first in London then Manchester and Kendal. He took a leading role on the union's left, especially in the North West, and in providing invaluable training to young union reps.
I first came across Roger in the 1980s, although his immense reputation went ahead of him. In the last four years, I have been privileged to work closely with him in the Unite Lancashire Community Branch, in which he played a central role, and was branch secretary in recent months.
Roger had been an important player in Unite's 'United Left', but thought a fundamental change was needed in Unite from top to bottom to fight the current employers' onslaught and capitalist crisis. He decided that backing Sharon Graham rather than Steve Turner in the 2021 general secretary election was the key to the situation and courageously campaigned for her.
Roger continued to read the Morning Star, but told me he was increasingly critical of it. He also read the Socialist the last few years and joined the Socialist Party a few months ago. He made a great contribution in meetings from the outset and read the party material with enthusiasm.
He died shortly before Sharon was declared general secretary and would have been delighted by the possibilities her victory opens up for the left and the wider workers' movement.
Roger was a genuine class fighter of the highest order. We will miss him greatly but his example and influence will truly live on, inspiring so many of us. In this very difficult time, our thoughts are with Roger's family, friends and comrades.