Usdaw election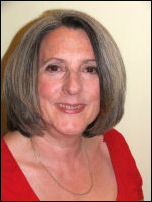 Robbie Segal
Socialist Party member Robbie Segal is standing as a candidate for shopworkers' union Usdaw general secretary.
She is the only candidate standing against the current general secretary John Hannett.
Ballot papers will be distributed from 8 August.
For up to date news and views on the election visit www.robbiesegal.org and www.robbiesegal.blogspot.com.
There is an interview on her website where she expands on her programme.