On Friday 1 April, Just Eat/Stuart takeaway delivery drivers in Sheffield will pass 100 days of taking targeted strike action against pay cuts. This inspiring strike, organised with the IWGB independent union, has spread to over a dozen other towns and cities, especially as fuel price hikes and inflation eat into drivers' earnings. The spreading strike, plus direct action against Greggs, one of Just Eat's main clients, have forced the company into a meeting with the Sheffield strike leader.
Alistair Tice, Sheffield Socialist Party
---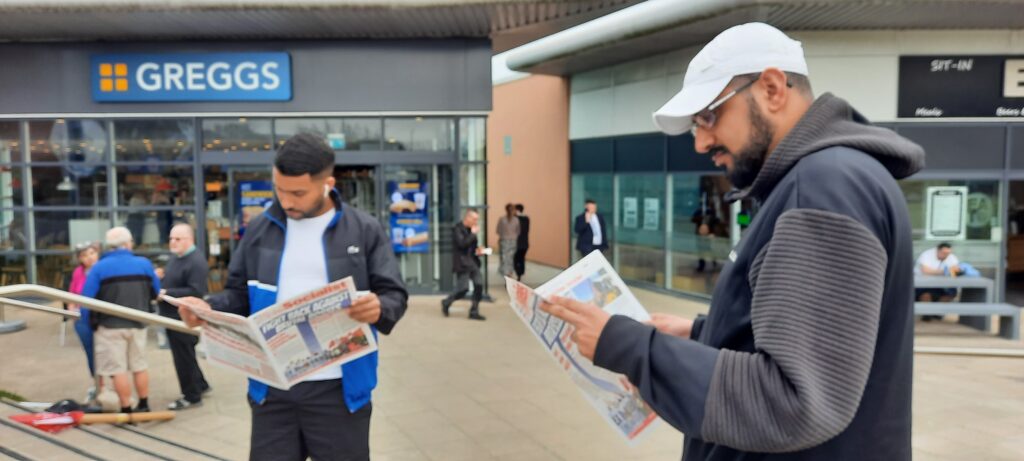 Morley and Birstall drivers join JustEat/Stuart strike
On 24 March, drivers in both Morley and Birstall in West Yorkshire joined the ongoing strikes by gig economy food delivery drivers, started last year by drivers in Sheffield.
Since Valentine's Day, Socialist Party members from Leeds and elsewhere in West Yorkshire have been supporting drivers taking weekly strike action in Heckmondwike, on a retail park including McDonald's, on both Just Eat and UberEats platforms.
Meetings to organise those strikes have led to contact with drivers from Leeds, which could spread the strikes further. While many of the striking drivers are not unionised, many are joining the IWGB, which initiated the strikes in Sheffield and has organised a strike fund for its members which urgently needs donations.
Details at: https://actionnetwork.org/fundraising/sheffield-justeat-riders-are-going-on-strike-pay-rise-not-pay-cut
Iain Dalton, Leeds Socialist Party