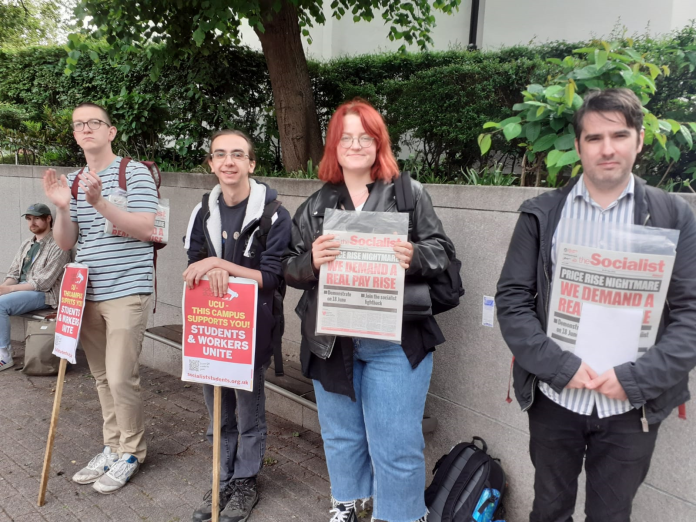 Oisin Duncan, Leeds Socialist Party
Leeds University vice-chancellor Simone Buitendijk has finally agreed to meet with UCU and Unison unions. Students occupied the vice-chancellor's office for more than 100 hours, demanding Buitendijk meet with the unions.
In response to the UCU's marking boycott, the university secretary threatened to deduct entire salaries for any staff taking part. While clearly part of the vice-chancellor's duties, Buitendijk had refused to meet them, prolonging the UCU's 'four fights' campaign and Unison's struggle for a pay rise.
In a video released by the occupiers on Twitter, Buitendijk demonstrated the arrogant attitude of Leeds Uni management – unsurprising given their six-figure salaries. It remains to be seen whether the vice-chancellor will simply ignore what the unions have to say.
Nevertheless, this occupation provides an example of how students can unite with staff to fight for a fairer, more democratic education system. The next step is to build on the occupation, and the rallies organised in support, and convince more students to support UCU and Unison in their industrial action.
Socialist Students will continue to support these efforts, while making the case for a fully funded, democratically controlled higher education system that works for all, not just university managers and big business.