Reports and Campaigns
---

About the Socialist Party

Anti-capitalism

Anti-privatisation

Anti-war

Election campaigns

Environment

Health

Socialist women

Workplace

Youth and Students
---
Human Rights tags:
Freedom of Information Act (2)
---
Reports and campaigns:
Stop the slaughter of Tamils (54)
Workplace and TU campaigns (5117)
Related websites
Trade Unionist and Socialist Coalition
National Shop Stewards Network
---
4 April 2007

Commemorating the abolition of the slave trade
This year marks the 200th anniversary of the abolition of the slave trade. The Socialist Party's London Black and Asian group held a public meeting on...
22 March 2007

How was the slave trade abolished?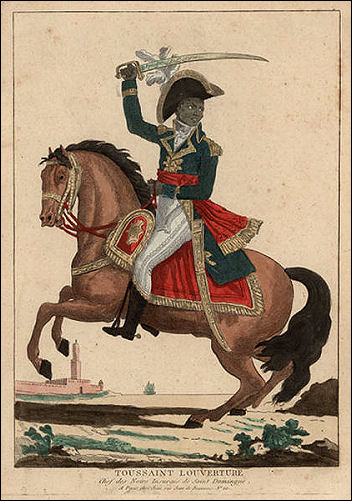 Toussaint L'Ouverture led a successful uprising of black slaves
Reform or revolt?:
TWO HUNDRED years after the Abolition of the Slave Trade Act was passed in Britain's Parliament, Hugo Pierre asks:...