Striking together – We can win
On Saturday 1st October the biggest strike coordination yet in 2022 is taking place in the struggle against the cost-of-living crisis. Around 170,000 workers in the unions CWU, RMT, Alsef, TSSA and Unite are taking action.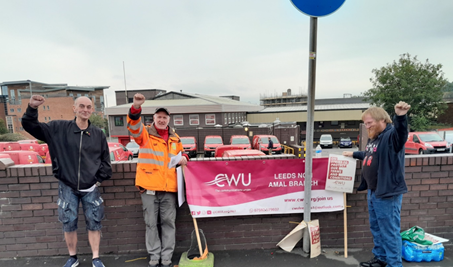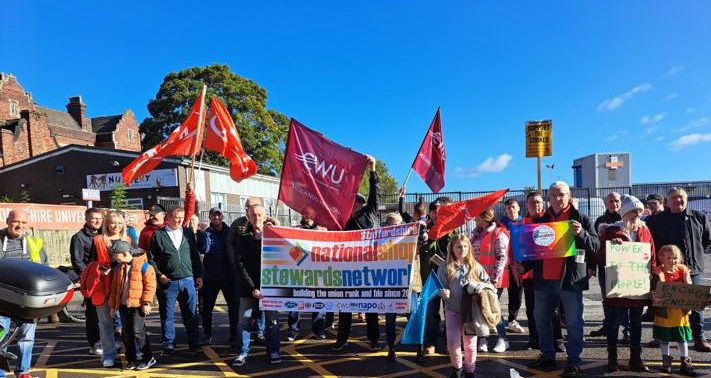 Andy Bentley reports: Around 50 RMT workers and others gathered near Stoke station and got a good response from passers by. After one hour we marched to another part of Stoke to join proud CWU workers and supporters with our NSSN banner at the front. It was great to see well over 100 RMT, CWU and other workers applauding each other and joining together to fight for our future.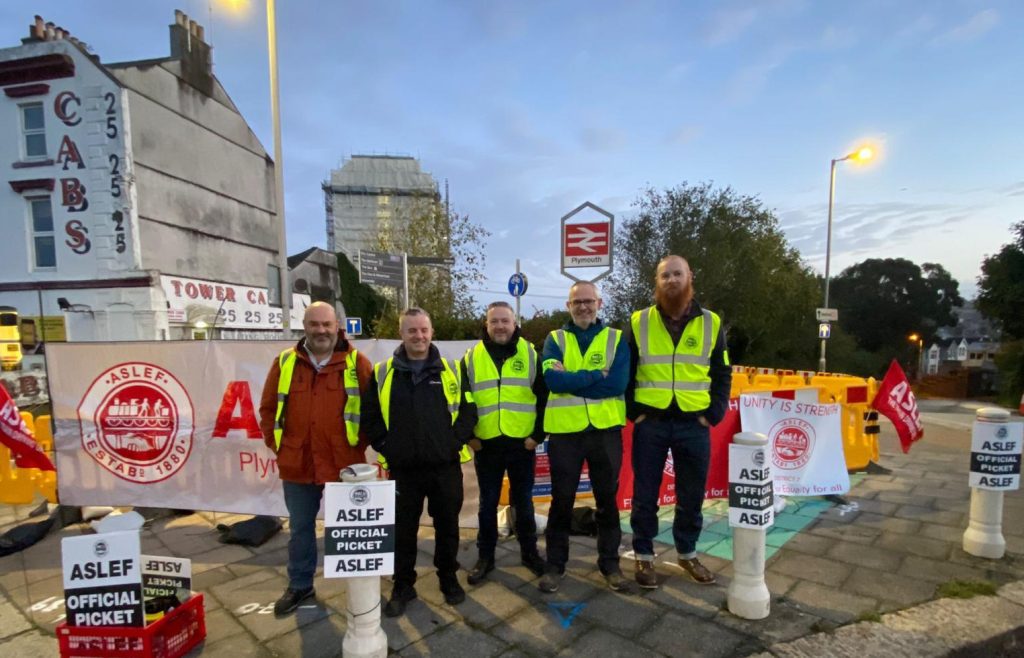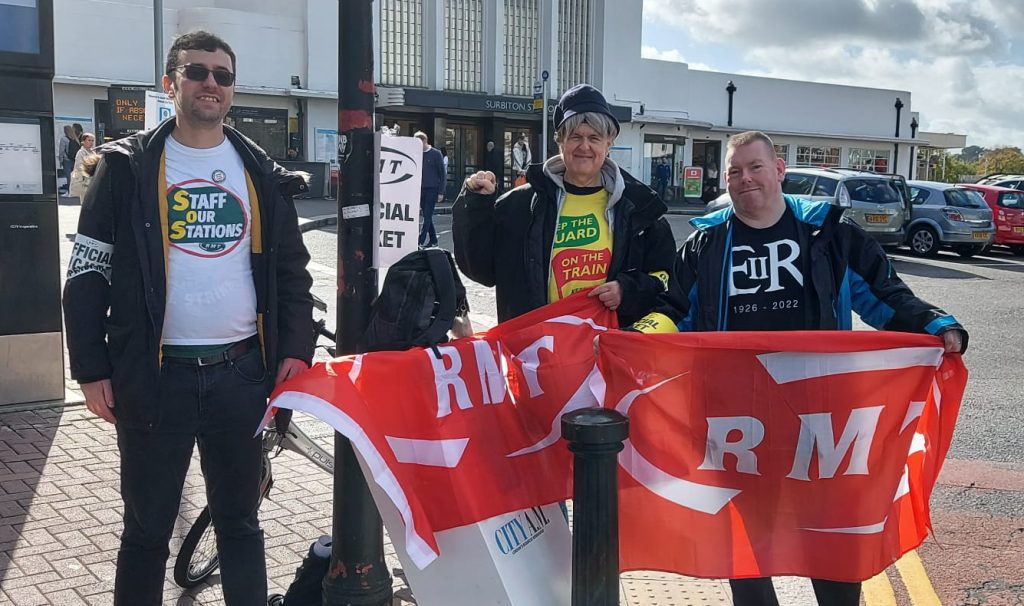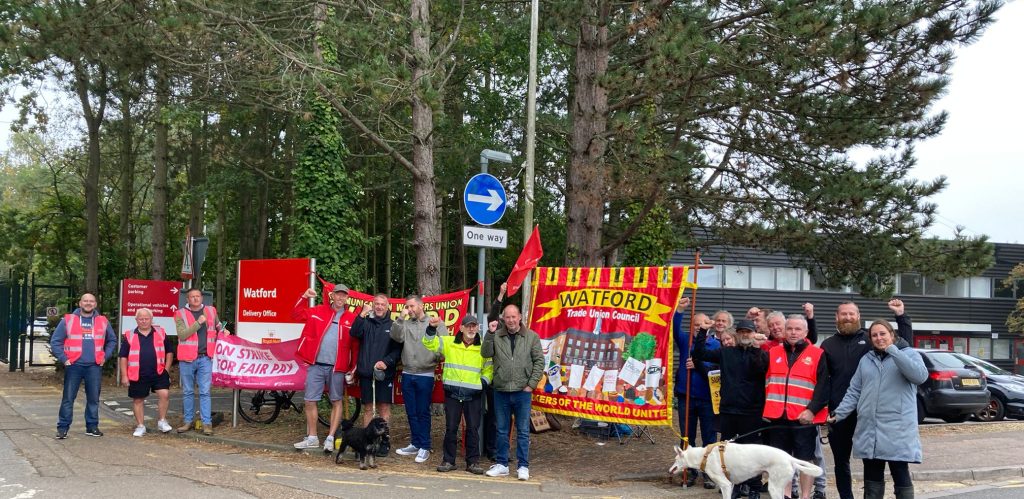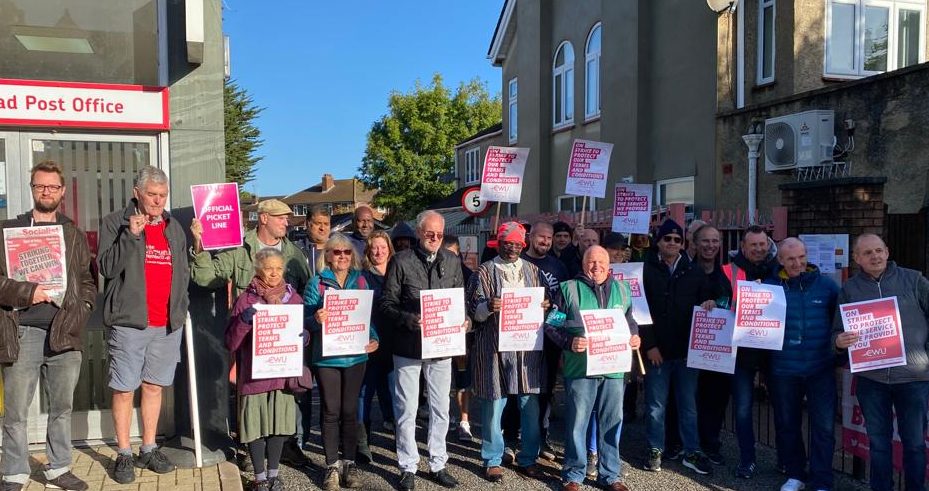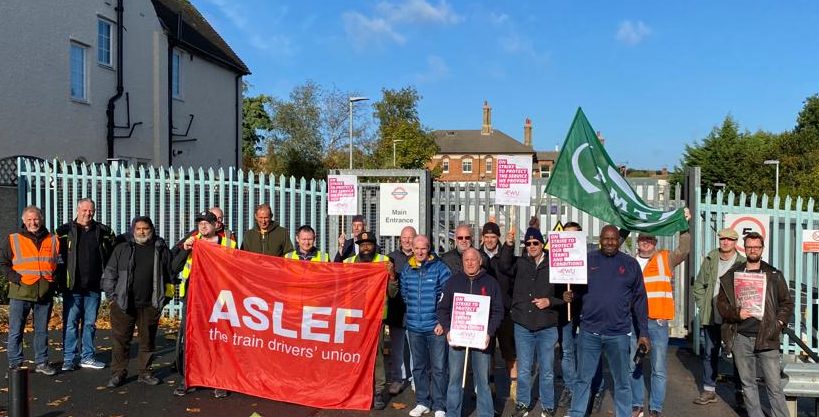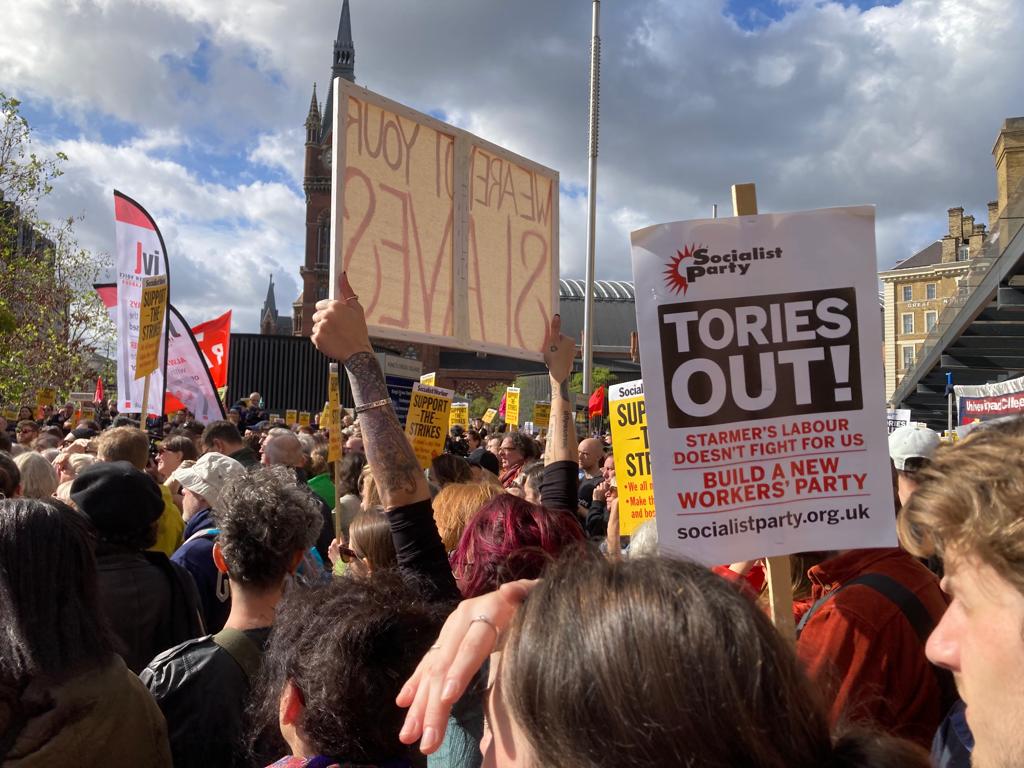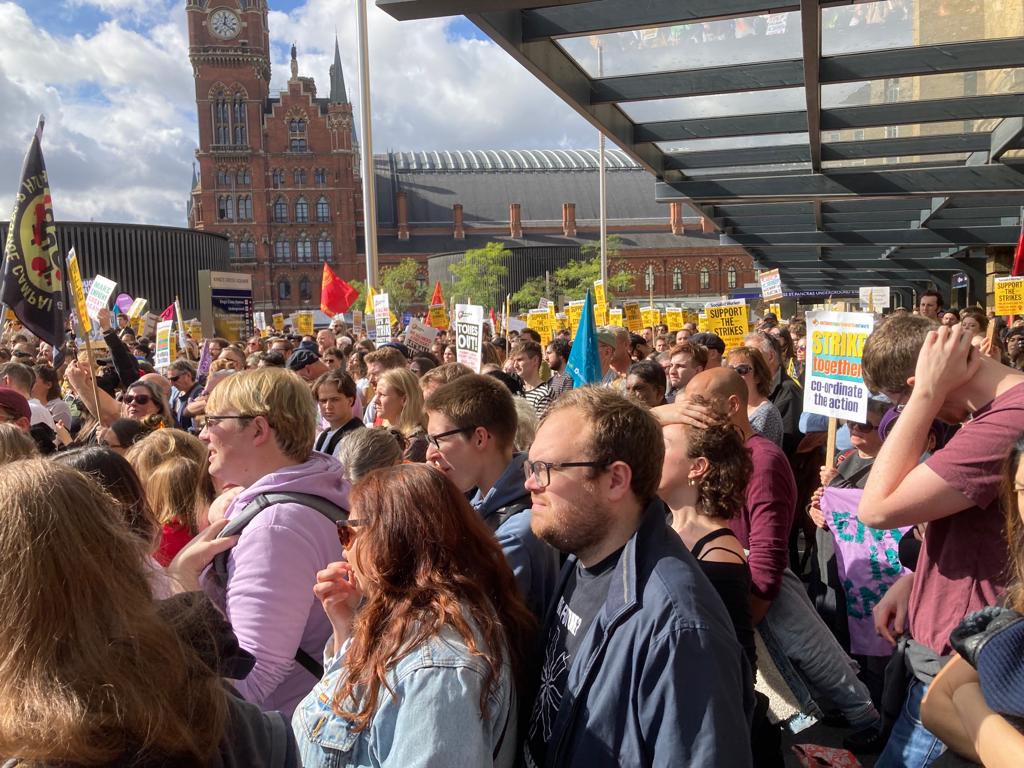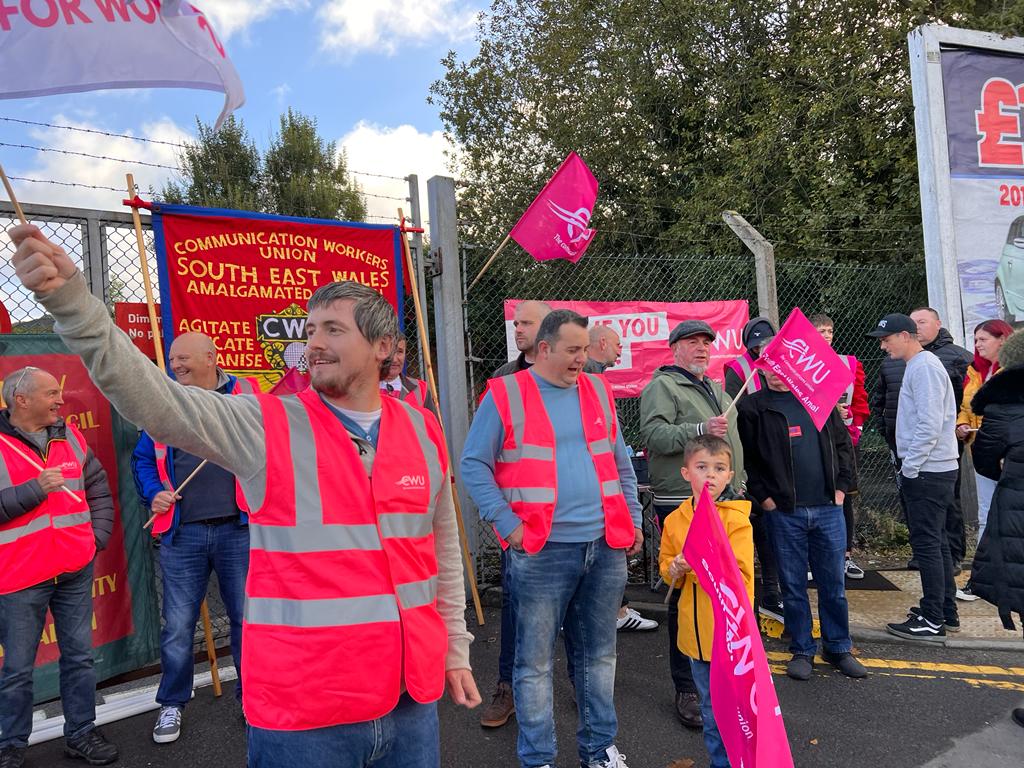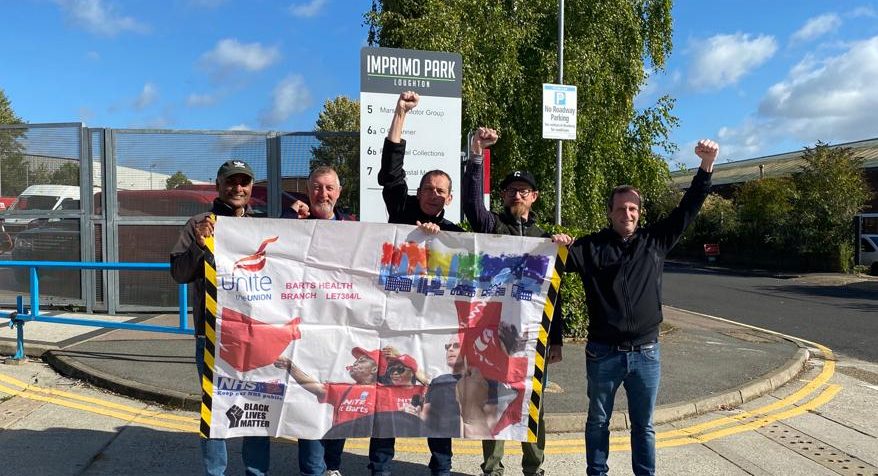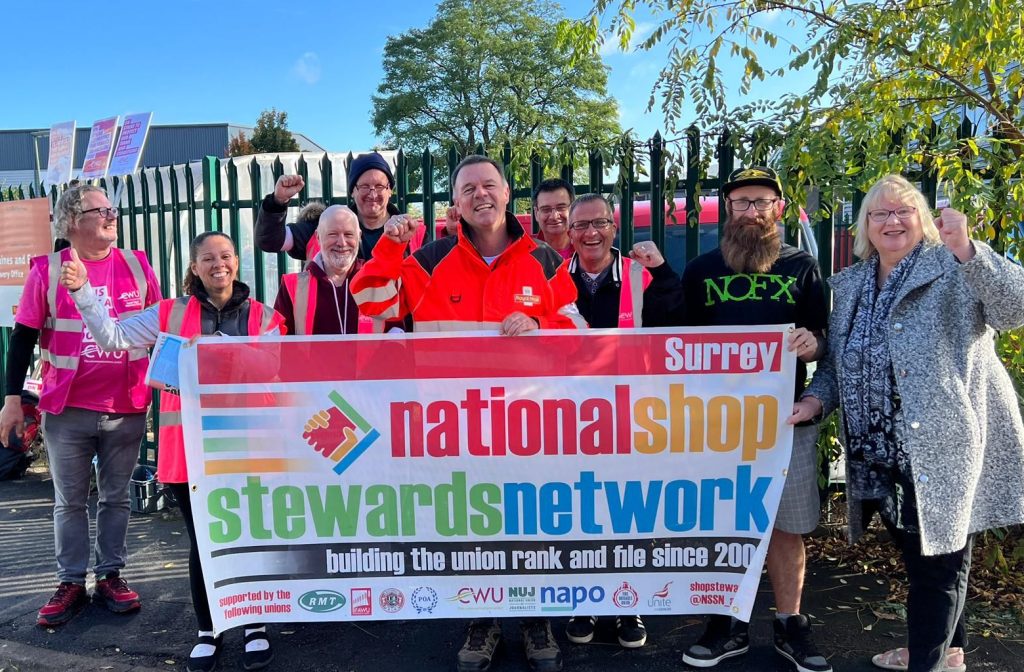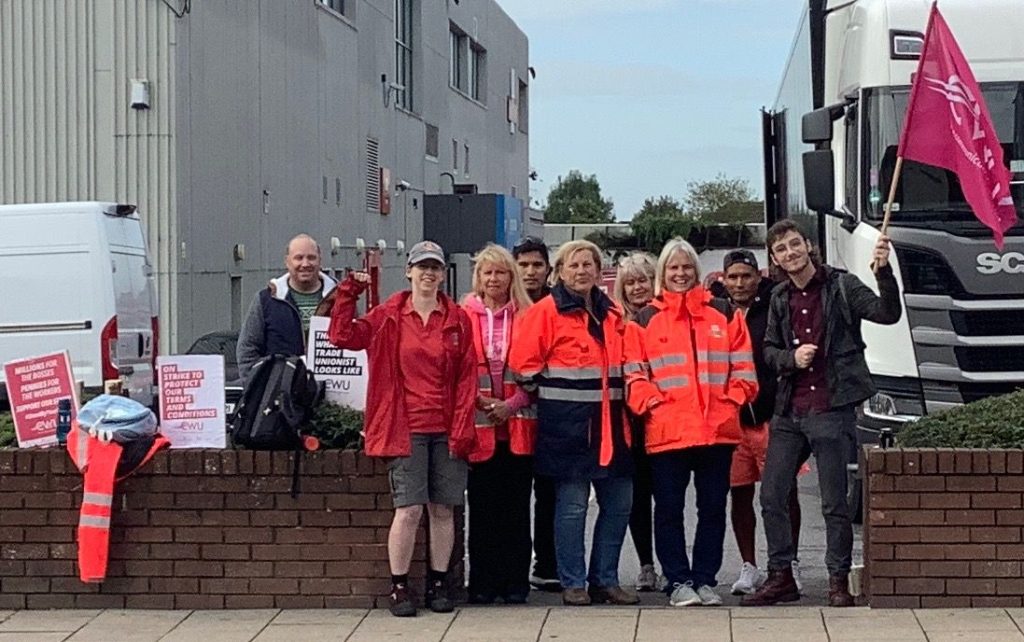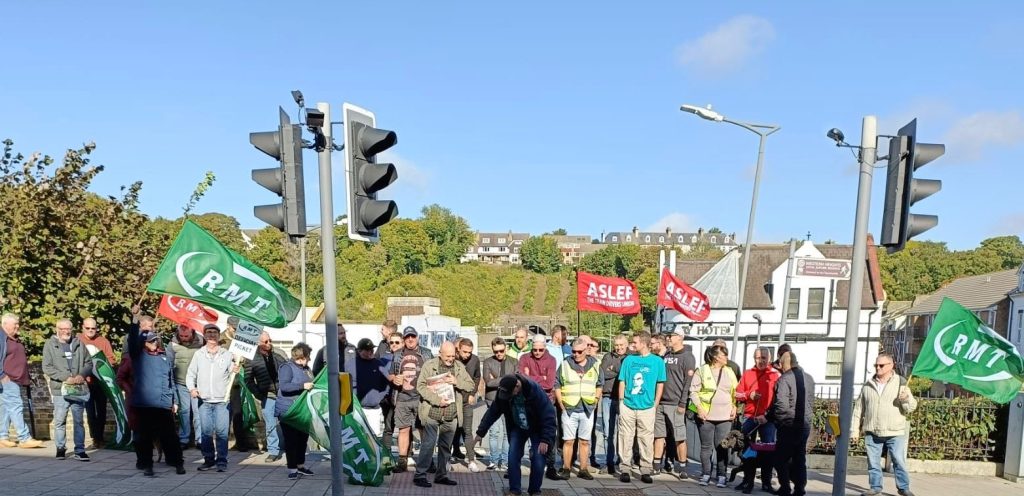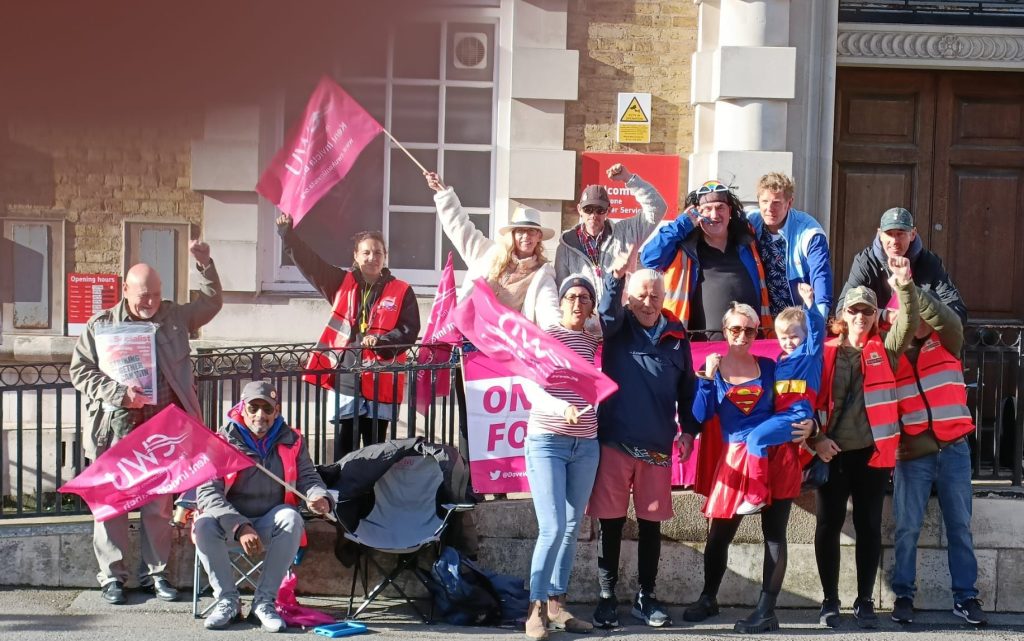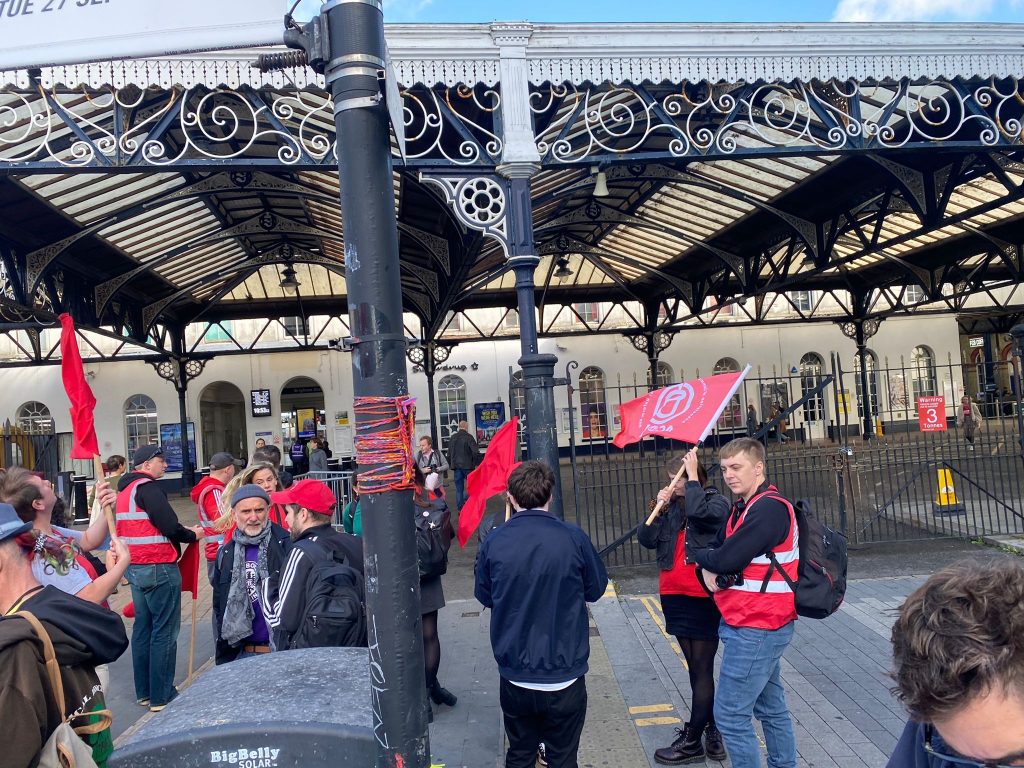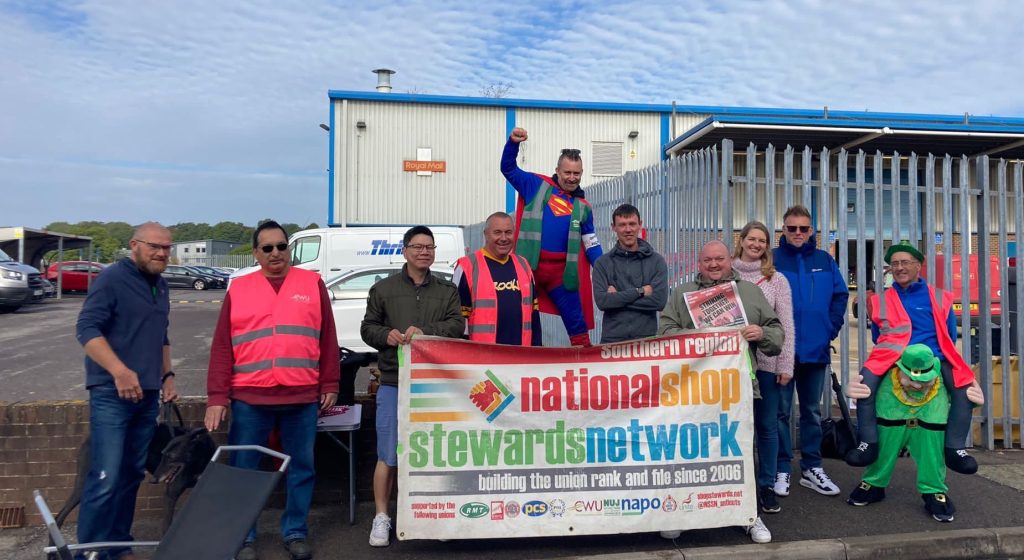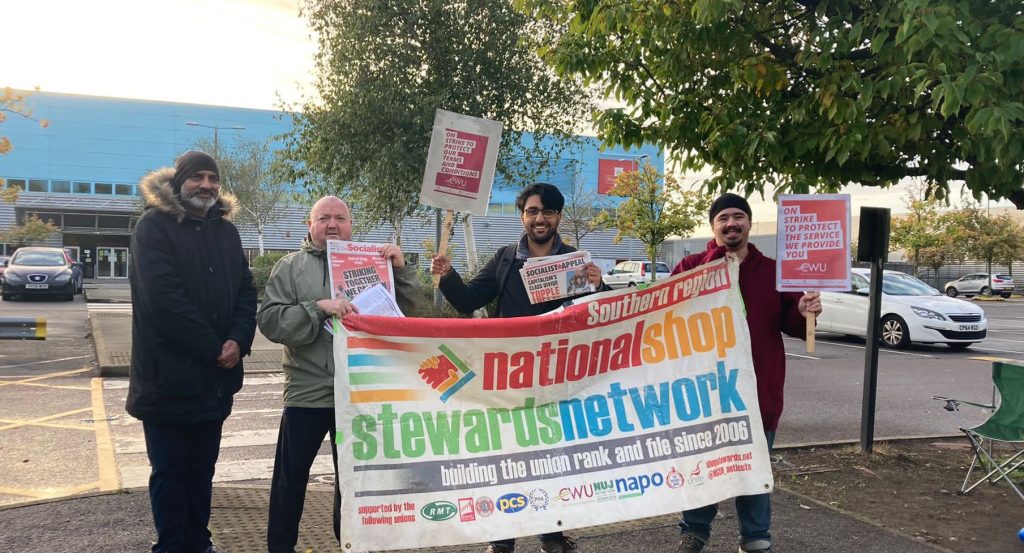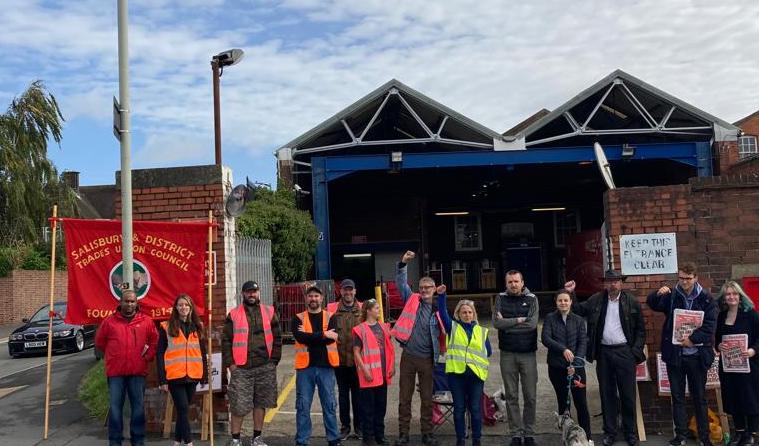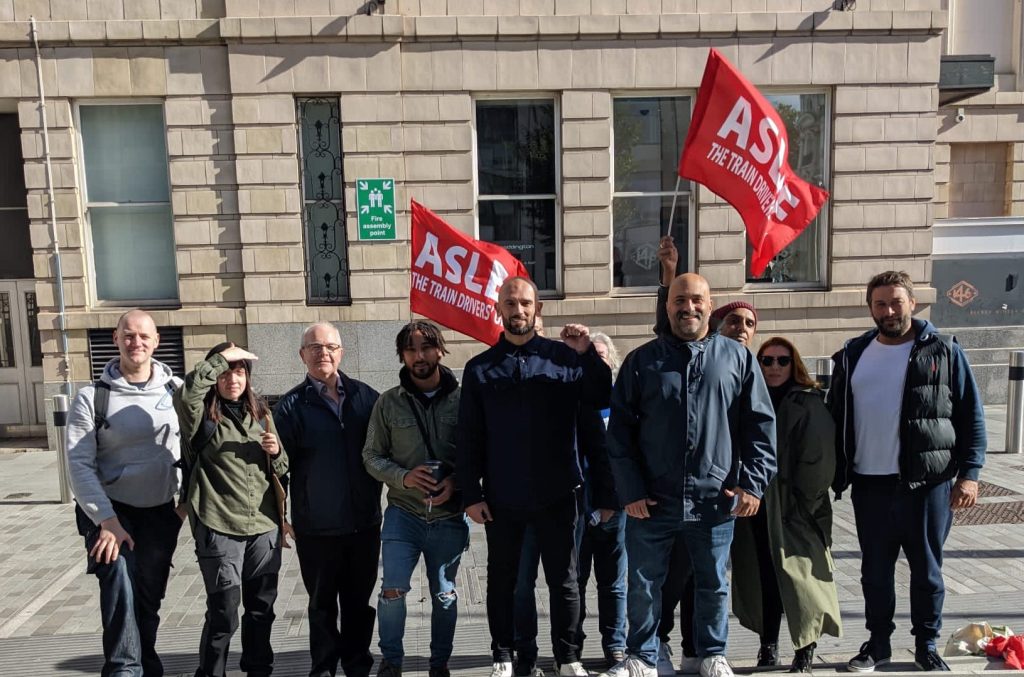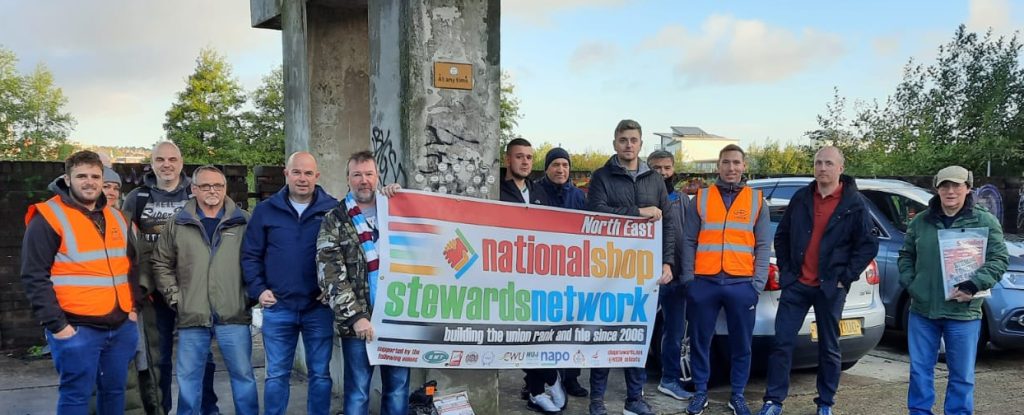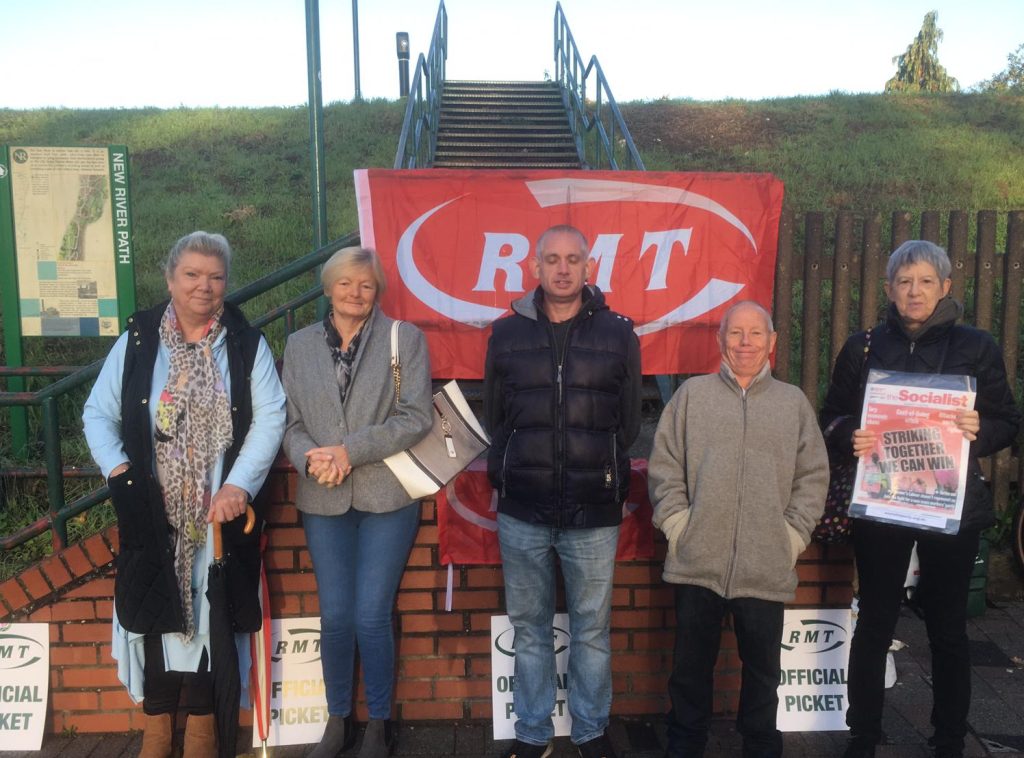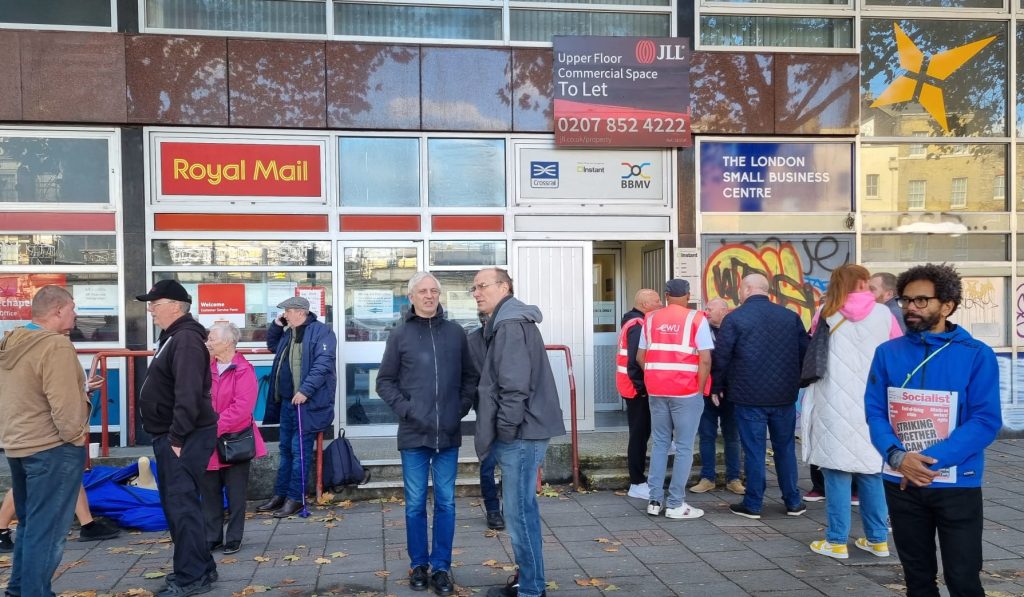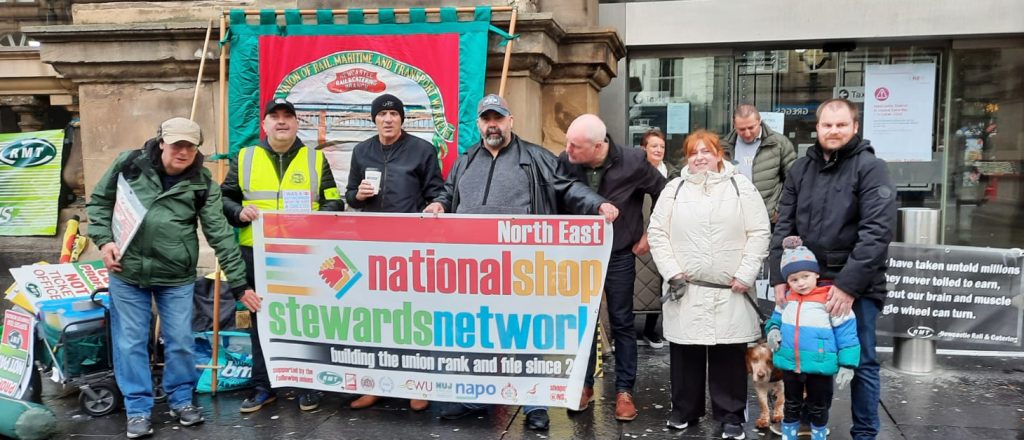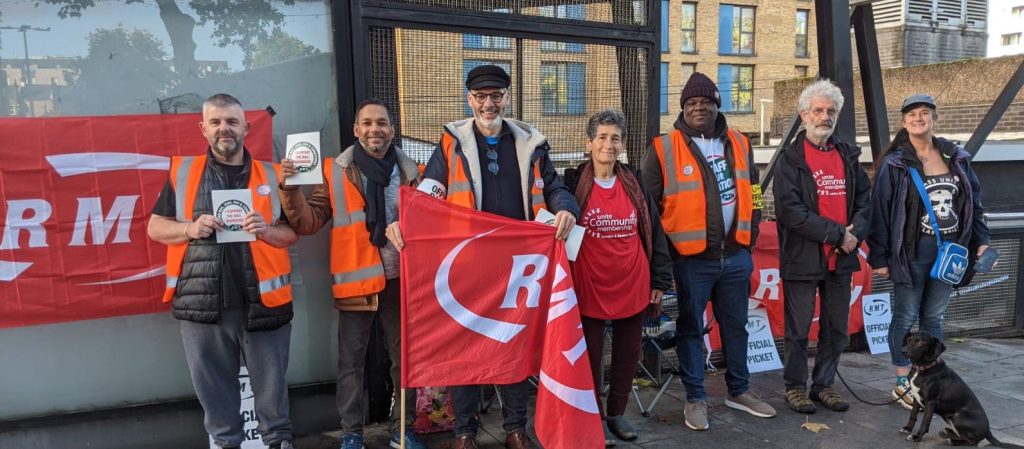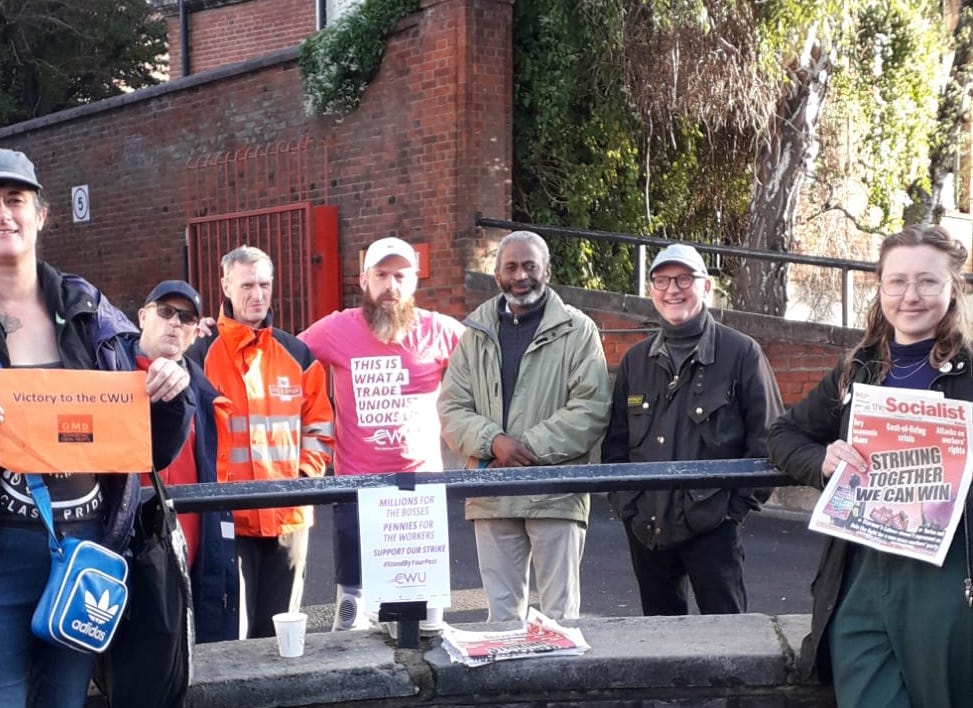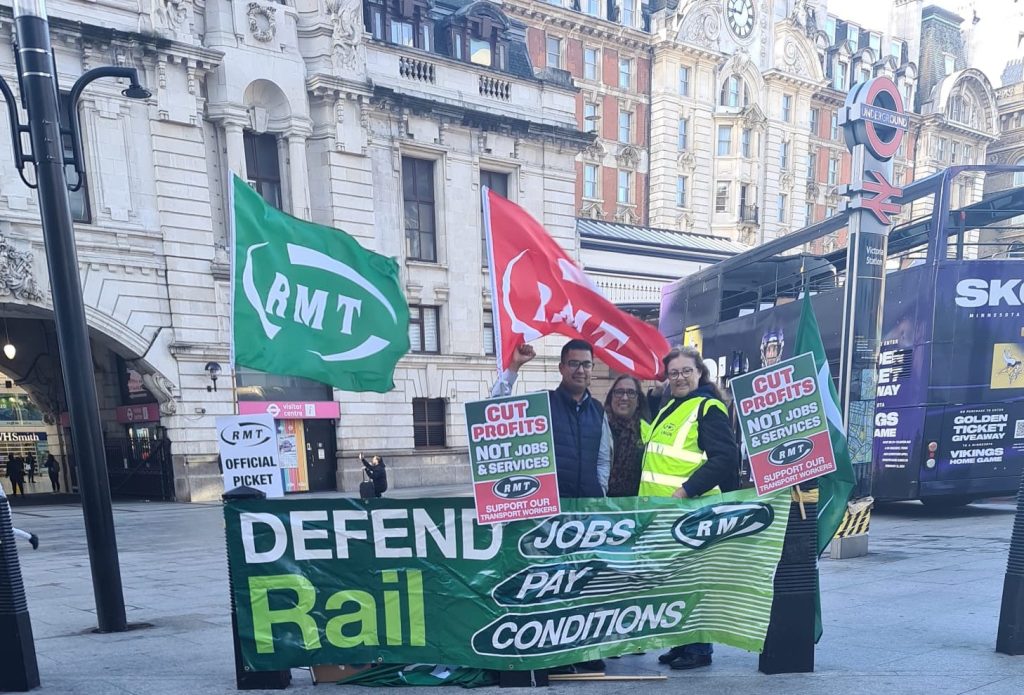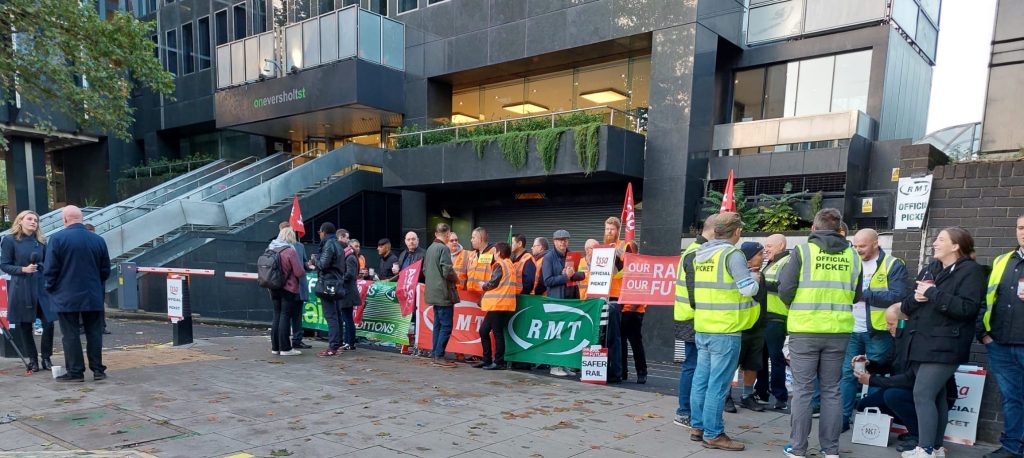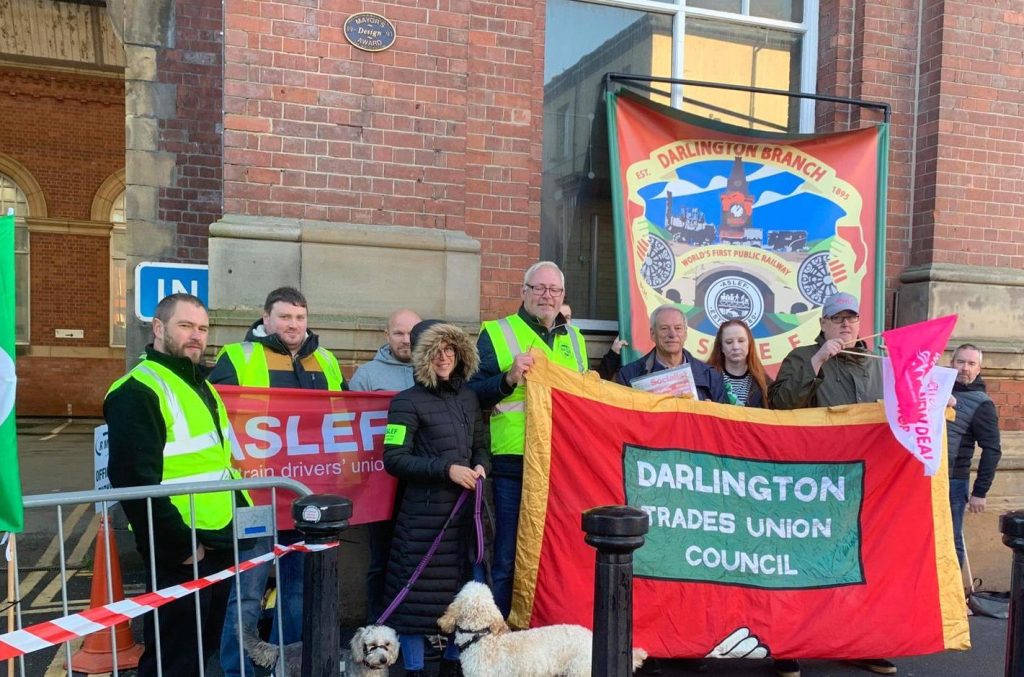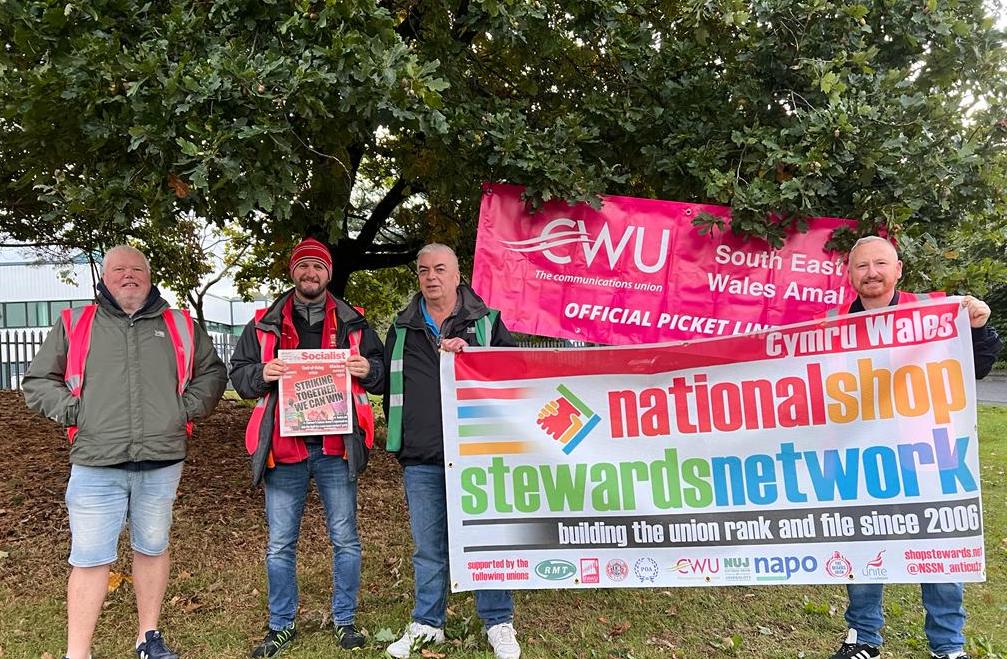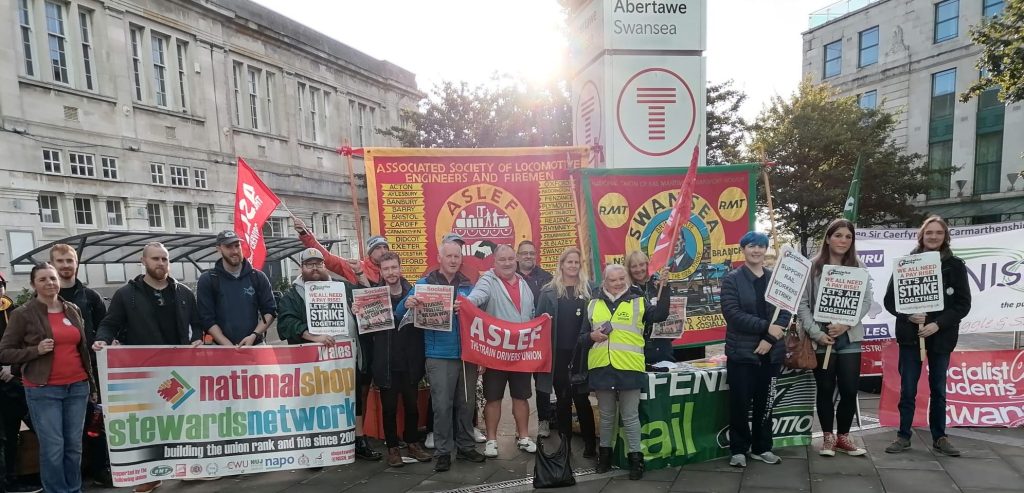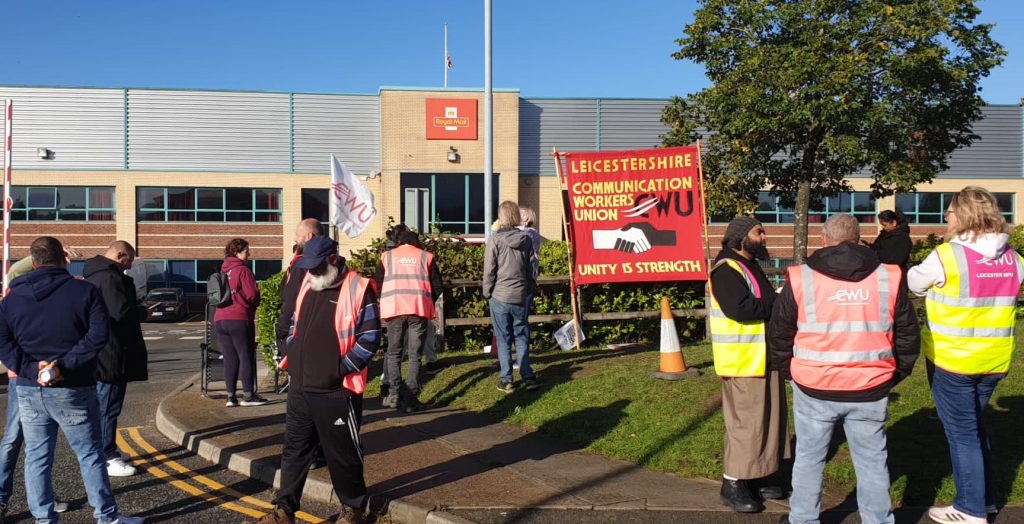 Steve Score reports: At Royal Mail Leicester Meridian MPU, pickets told us that a senior CWU representative has been suspended by the management on trumped up charges. But they added that it will not weaken their resolve to fight to win the dispute and to get the suspension lifted.
The picket lines have been big and lively.
Adam Alarakhia, a senior CWU representative, said: "The main reason for our dispute is the changes in our terms and conditions. We want to discuss and be part of the change but in a way that doesn't impact people's jobs and terms and conditions. There are approximately 19 dates for strike action coming up. The impact of those will be massive. The next one is on 13 October unless we come to some kind of agreement.
"Agency workers, the majority of them with Manpower, are coming in to try to break the strike. Manpower made a statement nationally saying that did not intend to break the strike or expect anyone to cross the picket line. But when the agency staff come through and we politely speak to them, they tell us that the agency specifically said that if they don't go in, there will be no future work for them."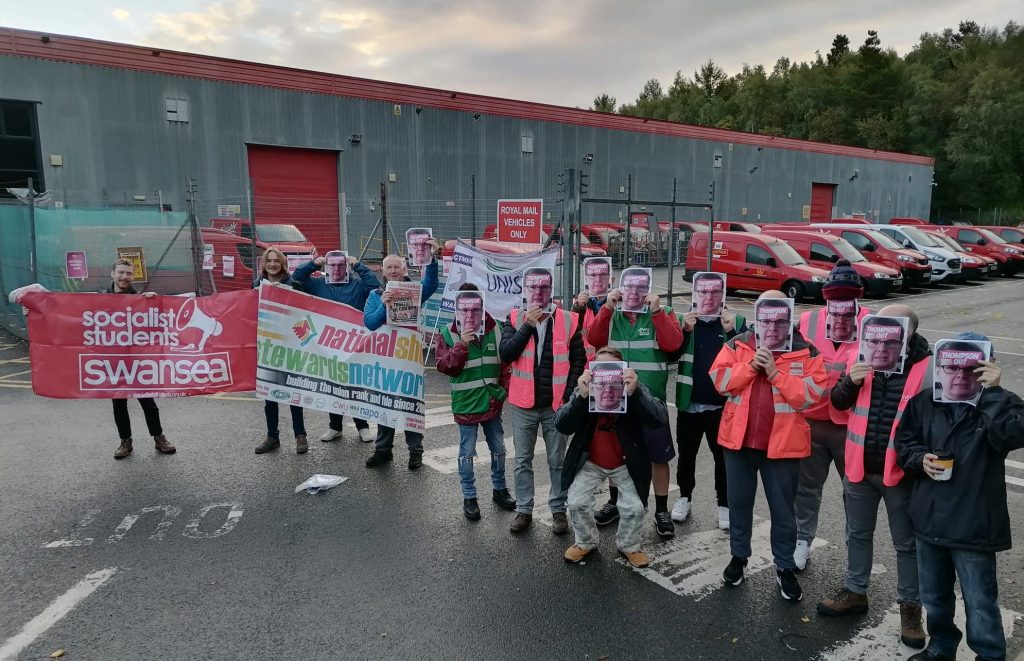 Sam Morden reports from Gateshead: There are two CWU pickets in the Team Valley Industrial Estate in Gateshead. One of them is a 48-hour rolling picket with a shift pattern of its own in place. No workers have crossed either of the picket lines. Each one has eagerly taken and read the Socialist Party's strike bulletin about the weekend's strikes and the TUSC leaflets we have offered them, which advertise a local rally and meeting. Discussions with the strikers covered the positives of the huge strike wave, their own position as Royal Mail workers, the need for all the unions to properly coordinate strike actions, and lack of confidence in the Labour party.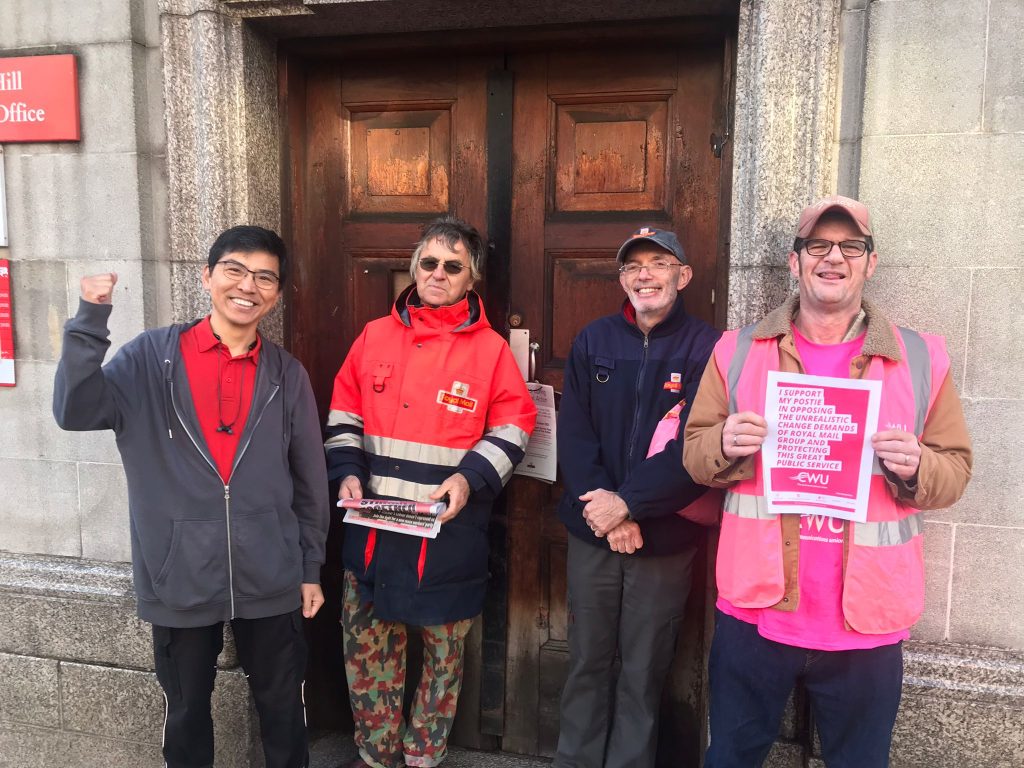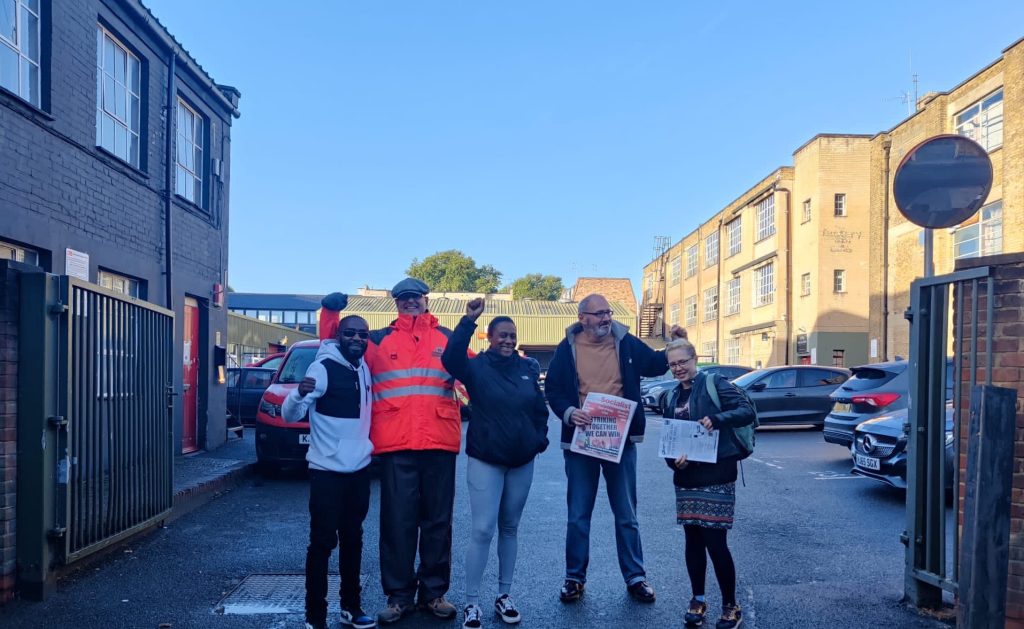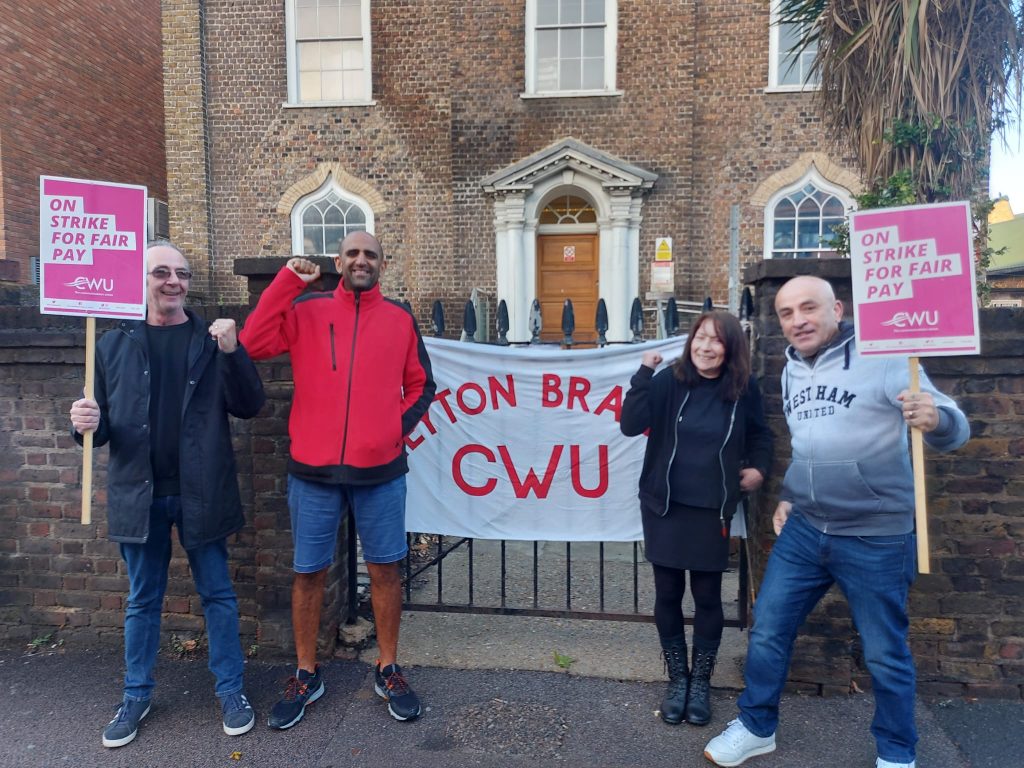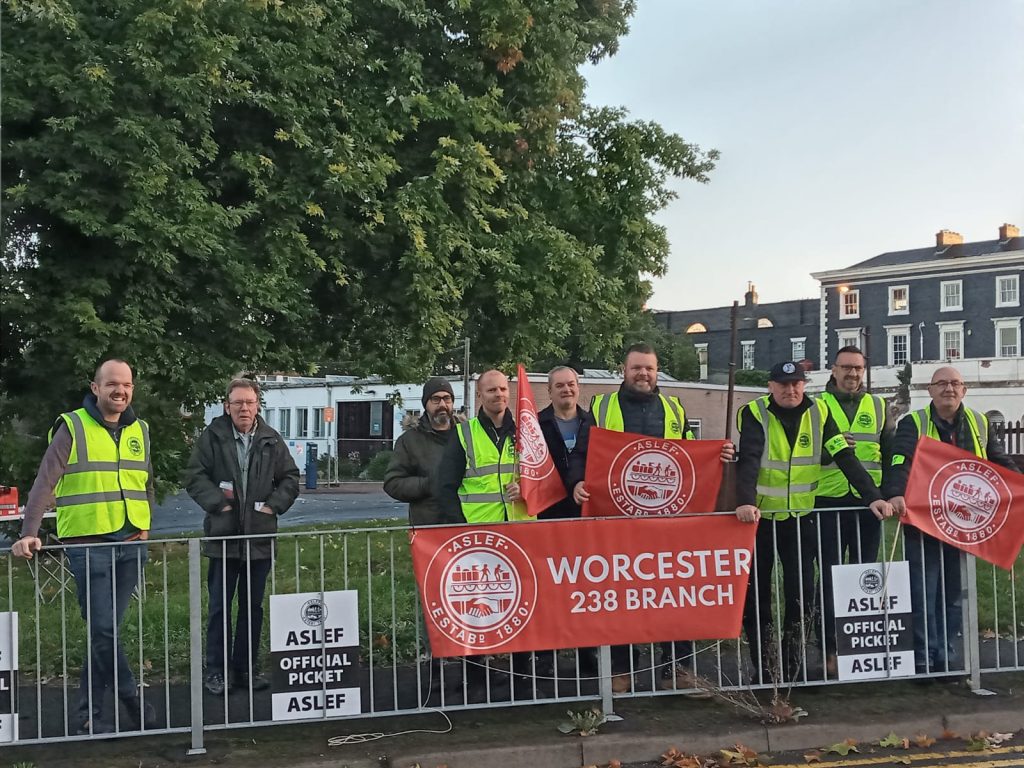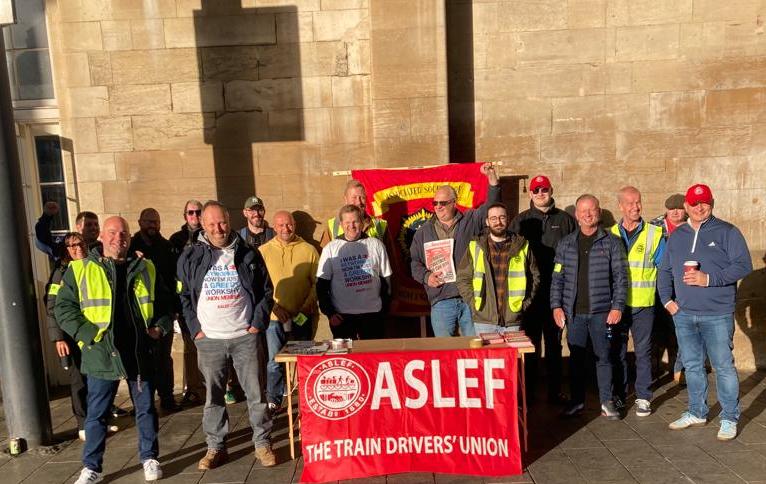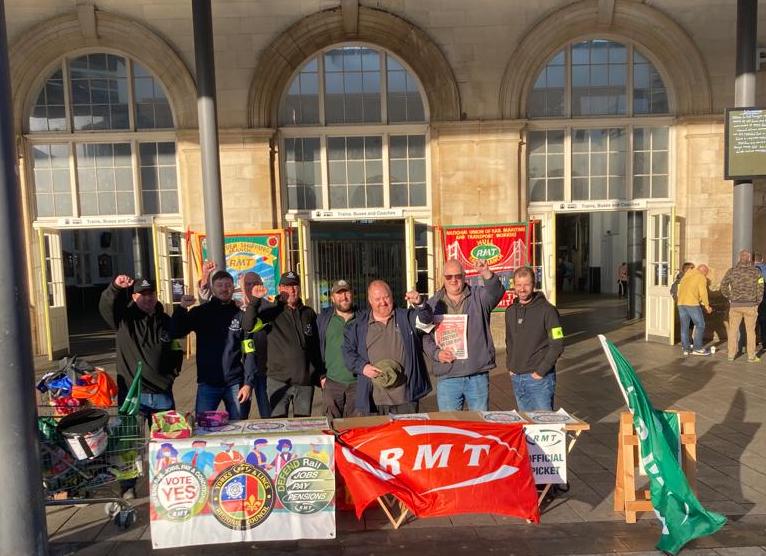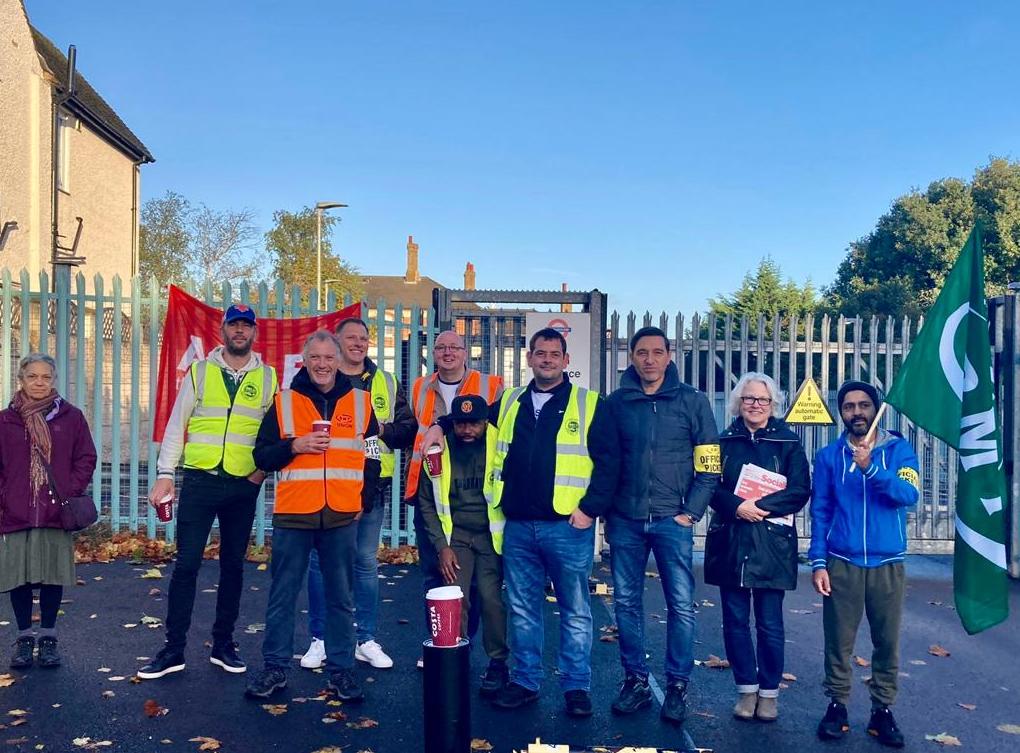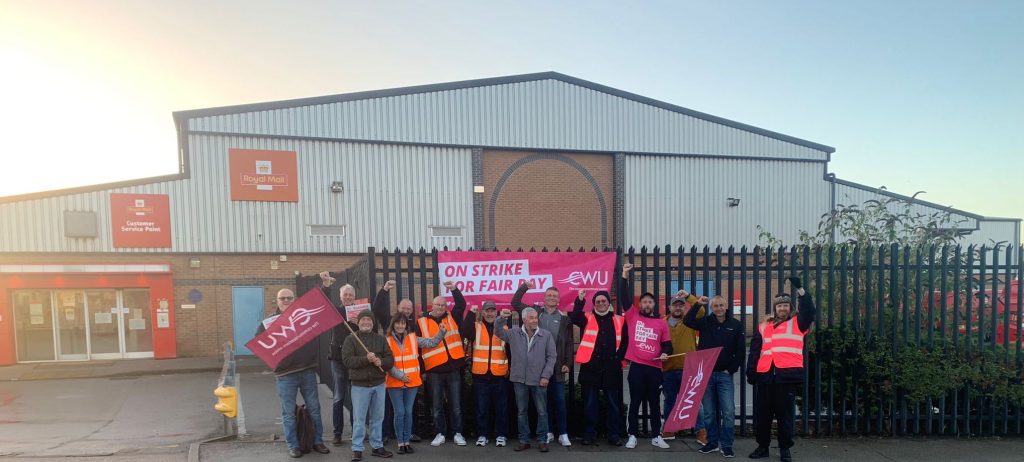 Other recent actions have included:
CWU in Royal Mail on Friday 30th September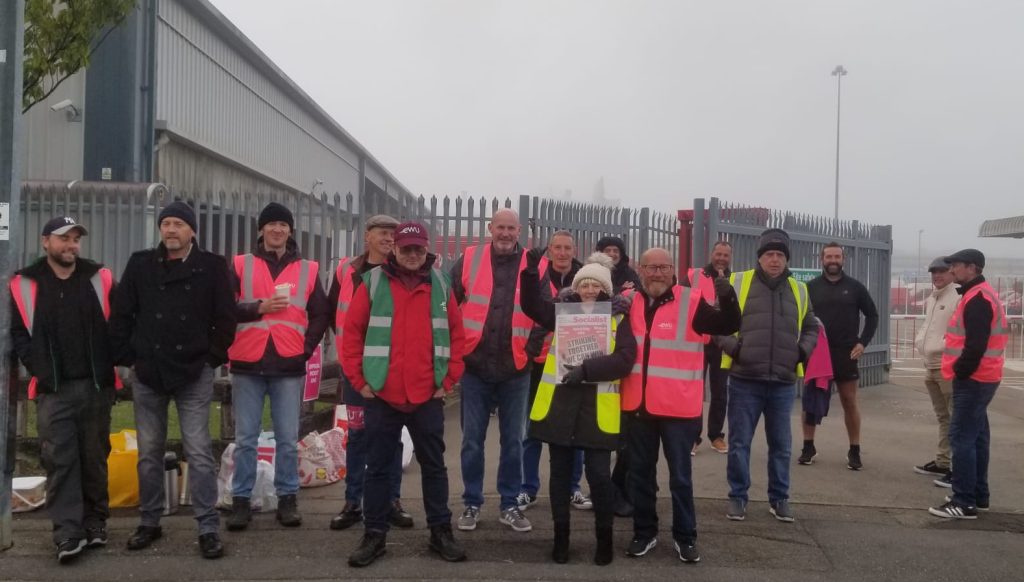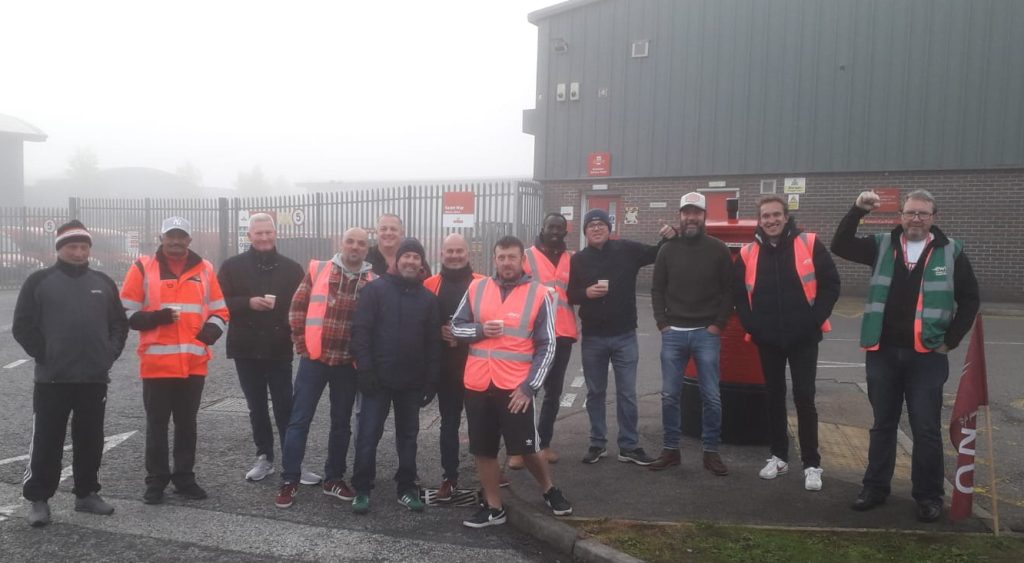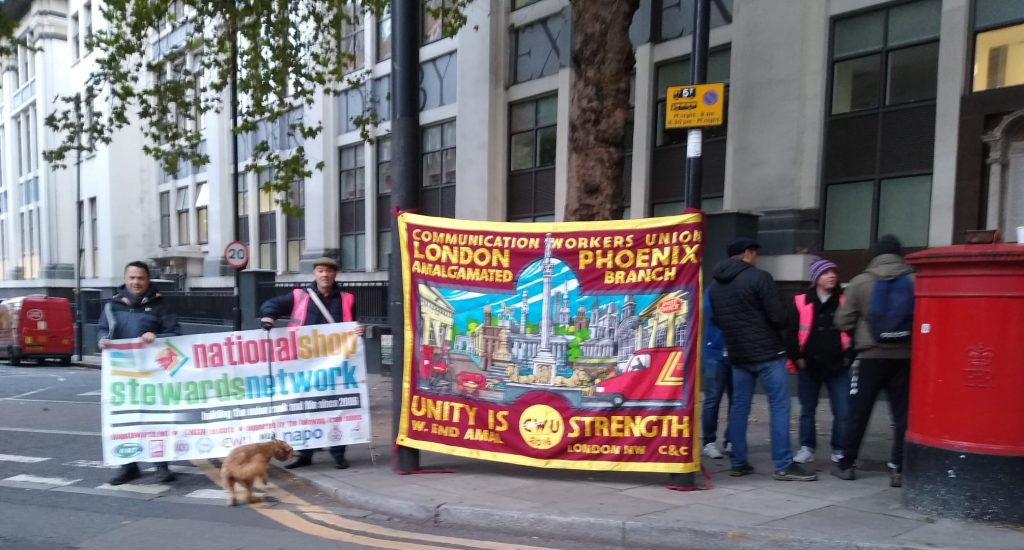 More to come:
CWU in Royal Mail has announced 19 further strike days ahead;
Liverpool dockers are taking two weeks of strike action ending on 3 October;
Felixstowe dockers are striking from 27 September to 5 October;
Unison members in universities, and UCU members in FE colleges, are taking weeks of action;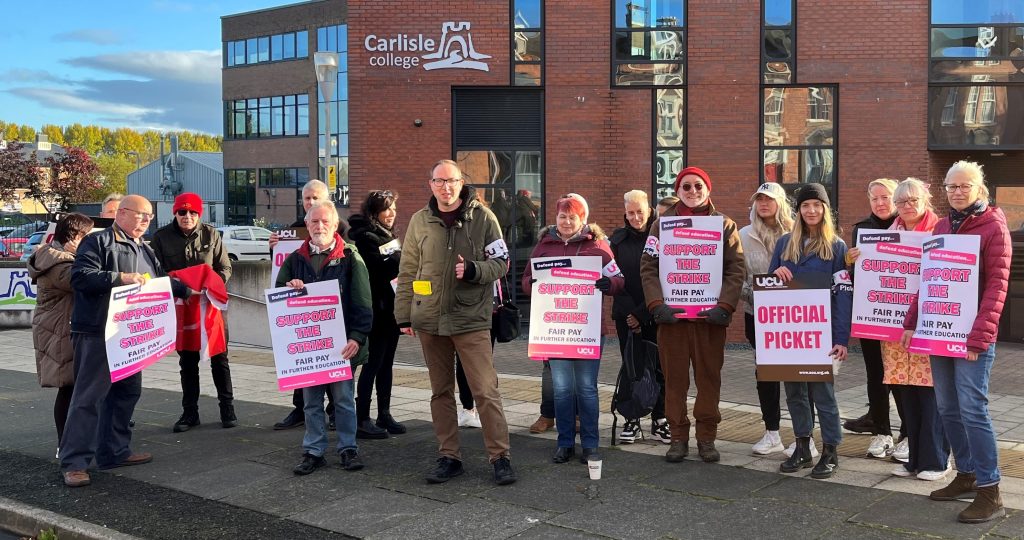 BT CWU members are striking on 6, 10, 20 and 24 October;
Plus there are many local strikes of Unite members, NEU members, and more; and public sector unions are balloting.
The Socialist Party says:
All strike together for a real pay rise! The TUC must step up and organise to coordinate action
If the Tories try to implement their new anti-trade union plans, they must be met with a 24-hour general strike
The TUC should launch an appeal to build a massive strike fund to assist those unions on the front line
Kick out the Tories
Starmer's New Labour doesn't speak for us; Fight for a new working-class party
Nationalise rail, mail, energy and utilities under democratic working-class control and management, with compensation only on the basis of proven need
Take the wealth off the super-rich. For a socialist alternative to capitalism's poverty and crisis
---
NSSN TUC Congress Action Summit:
1pm on Sunday 16th October at Holiday Inn, Brighton