Fight the schools Covid crisis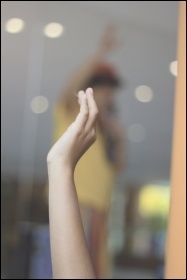 Schools are a breeding ground for Covid-19, photo Teo Sze Lee/CC (Click to enlarge: opens in new window)
Case numbers are rising sharply across the country. Schools have gone back overcrowded and under-resourced, with stressed-out staff and students, and more infections reported every day.
The Socialist spoke to school workers, union reps, school students and parents. What is the real situation in our schools and colleges – and what needs to happen to combat it?
Dispatches from the front: schools bedlam – where are the unions?
Lockdown but still no testing in Caerphilly
When we returned to work in Caerphilly, despite the headteacher's best efforts, lack of routine testing was causing huge anxiety among staff. Students weren't in yet – but we knew that, within a few days of reopening, there would be 33 different students in front of us every hour. We were advised to wear masks but the local authority won't go further and make it mandatory, so we can't even enforce it.
Caerphilly's infection rate was rising fast. Even with PPE and social distancing among staff (but not students, because we don't have the room), housing up to a thousand people on a single school site was never going to be safe without testing.
Now we're in local lockdown. Yet the schools are open, and there is still no sign of routine tests or even temperatures being taken at the gates. If there are two or more confirmed infections in a single year group, that entire year will have to isolate for two weeks. But everyone else will carry on attending despite the likelihood of year groups mixing outside school.
In an effort to minimise movement around the school, students are staying in their 'bubbles' in one room and teachers are rotating around the site. This is all very well, but it means those young people will be stuck in the same room for hours every day with only two short breaks. (Staff have to accompany them on these breaks to ensure they don't mix with other bubbles.)
The school doesn't feel it's safe opening the canteen, so is relying on council food parcels to get our most deprived students through the day. This means no hot meal.
We have been told that students can't sing or perform in groups for music and drama lessons. The PE staff are very anxious about carrying out lessons safely. We can't mark books in case of cross-contamination so we are frantically trying to find a way around that.
Students can't discuss in groups or even in pairs; classrooms have been laid out so that they face forward at all times; this is clearly not going to be an acceptable environment for learning. It's barely humane, but the school doesn't have much choice when the unions aren't demanding tests.
If there were effective testing in place, then this level of disruption wouldn't be necessary and we could aim for some level of 'normality'. We are all increasingly worried about our students falling behind and also about our own kids' education, but without proper testing, a second wave and more deaths are sadly inevitable as soon as schools reopen.
Our unions are failing us by refusing to fight for our safety and that of our students. I'm secondary and I teach English; I am also the NEU rep. I'll be contacting the local NEU branch and the Cardiff union office to demand they put pressure on Caerphilly council to protect staff and students more effectively.
As I write this we already have two confirmed cases among students, and another two in parents whose children were in school. We are just being told that if we came into contact with those students, but didn't get closer than two metres, we are 'fine'.
If they had routine tests each week then we could just get on with it. This nonsense will just lead to closures all over again.
A secondary English teacher and NEU rep
Despite strict precautions, three cases already
Despite the best efforts of the school, there have already been three cases of Covid in my workplace – one staff member and two students.
Students are organised into bubbles, all using masks and regularly sanitising their hands. Social distancing has been implemented as far as is possible.
The mood among staff is a confused mixture of relief to be back teaching, and panicked anxiety about the seemingly inevitable spread of the virus. There is a lot of anger directed at the government and Public Health England.
The instructions from PHE have been very limited, with only a small group of students and staff isolating despite the positive cases. Staff are calling for regular testing of staff and students, only to be told by the council there are not enough resources to do this.
Staff are being stretched thin having to cover self-isolating colleagues. Schools are opening but in an unsafe and unsustainable way.
A secondary English teacher
No real precautions in 'parallel universe' college
Sheila Caffrey's front-page article in the last issue of the Socialist described exactly the situation in my college.
We have been open for nearly three weeks now: it's like entering a parallel universe where Covid-19 does not exist. Some staff and students are wearing face masks and visors, but there has been no direction from the senior managers. Staff are still working as they did before the outbreak of the virus, sharing offices and classrooms.
The notion of 'bubbles' is just there to give some credence to the idea that the government has come up with something that will prevent the spread of the virus. In reality, students mix freely in corridors; there are no one-way systems for managing student movement around the college; there are hand sanitisers around the college but it's up to individuals whether they choose to use them.
Although the NEU is increasing its membership in the college, staff need to gain further confidence against a bullying headteacher.
The college is still waiting for an order of PPE; specialist staff have said they aren't prepared to put their own health and safety in jeopardy if they are asked to clean students who have soiled themselves. They will use emergency PPE supplies provided by the local authority, while they wait for the order to come through.
A college NEU REP
Unacceptable mixed messages on isolation and PPE
The main thing is that the protocol as to what will happen when a person – staff or student – gets sick in a bubble, and then another person gets sick, is really not clear.
The Department for Education seems to be expecting primary schools to isolate bubbles, but however bad it gets the school stays open. Whereas in secondary, there seems to be guidance that as transmission goes up, there will be part-time schooling, half the year group at a time. But it's all just up in the air and not clear.
A lot of people are concerned about the fact that the schools are told they have the final say. Some schools are saying 'here's the masks, here's the visors; wear them moving around school, but not in class'; other schools are saying 'no face masks'.
It's just a complete mixed message. It's not acceptable. PPE has to be a factor, especially when you can't social-distance.
We're also very concerned about vulnerable staff. There are heads who have taken the line that 'the government says it's safe so you must come to work'. Whereas we say that if you were shielding because you're older or have an underlying condition – that hasn't gone away, those risks are still there. You should be able to work from home if you need to.
Another thing we're battling on right now is reduced breaks. While that might be something that has to happen during Covid, if staff agree to only half an hour's dinner, that must be a clear half an hour – not impinged on either side by escorting students to and from break.
A primary teacher and NEU branch secretary
'Ridiculous fragmentation of approach'
Schools in our part of the country are still due to open as I write this. Not much to report yet – other than the ridiculous fragmentation of approach leaving us to deal with separate risk assessments from 19 different academy trusts, plus the local authority.
That's what happens when we devolve the question of 'is it safe?' to individual places rather than stand firm collectively. We are lucky that most employers seem so far to have been reasonable and sensible… in this area.
A computer science teacher and NEU district secretary
---
School student speaks out: people are at each other's throats
A Year 10 student
At school there's no social distancing. In the corridors it's really busy. We're in whole-year 'bubbles' – so my Year 10 bubble, we only see our year. But there's no social distancing, and the teachers can't social-distance around us.
They're always near us. There's not a teacher area and a student area. At our tables – there's no gap between us either.
I got mad when Matt Hancock on the news was saying 'social-distance so you don't pass it onto your grandparents'. It was patronising – there's no way for us to social-distance anyway!
The atmosphere is so pressured. All the teachers are stressed, they're always running everywhere, they always look really angry.
Almost none of them have PPE, just a couple of people in the science department. There's not regular hand-washing. They don't tell us to wash our hands and the kids don't use the sanitisers.
So everyone makes out like it's a big joke. Some kids will be spitting on each other. Students who wear their masks will get some people being horrible to them about it, saying 'why are you wearing a mask, you look like a proper weirdo'.
It's such a hostile environment, with so many people at each other's throats because of the stress.
And it's a lot going back into school with everything at once, you know? I was so stressed on the first day. Everyone's so close to each other. In the corridors people are pushing and shoving. There is no way of social-distancing. It's sad.
I have anxiety. I had one-to-ones with a counsellor at my school. But even though there's no social distancing anywhere else, they've completely stopped because of the coronavirus. We used to have a place where you could go if you were upset, talk to each other, talk to a teacher. Now there's nothing.
The support network for a lot of students who have mental health issues has completely broken down. A lot of kids have come back from a really difficult lockdown. There's a lot of problems they have to deal with at home. They have nothing.
The pressure is getting to teachers and students. I'm always seeing kids crying in corridors, and kids with marks on their arms – all sorts. Waiting lists for therapy places are two years. When you're not getting that support in school… it's real. Really bad.
I think there should be 'blended learning'. I don't think all the kids coming back at once is the right thing to do. I think it should be maybe a couple of days a week in school so there's only a couple of year groups in at once and there can be social distancing. It would also reduce the stress of going from nothing to everything.
I also think there shouldn't be a stigma on students and teachers wearing masks. At my school, one teacher even told a student off for wearing a mask in class. People should be allowed to if they want to. Really it should be compulsory, unless you're exempt. Then no one would stand out.
---
Virus or fines? Working-class parents in impossible position
Lindsey Morgan, Leicester Safety First campaign and Socialist Party
We're still campaigning. Our main thrust at the moment is that there must be no threat of fines for non-attendance, especially for shielding parents and children. All you're trying to do is keep your family safe.
Socialist Party members in education are demanding a 'priority rota' system for student attendance, and we support that. That way, parents who have to get into work could still send children in, but it lowers the amount of students there, mitigating some of the risk. Parents who do have to stay at home should have their job protected and receive full pay.
One of the big problems is that many state school buildings are so cramped that you can't social-distance. So when the Tories are saying 'social-distance where possible', they can do that very easily in Eton and Harrow. They've got small class sizes; massive rooms and grounds. But in schools like my daughter's, there's no chance.
A friend of mine has a son in the same year at school. She's got COPD and severe asthma and is always in and out of the hospital. They also live with her elderly mother. But she's been told any absences are 'unauthorised' anyway. It's just horrific.
We've been trying to support each other as parents. Some parents are saying we're going to take the fine and pay the fine. But the problem is that a lot of working-class parents don't have that option.
If there was a mass campaign not to pay the fines, then people could feel confident not sending their kids in. But right now there's not the numbers there.
I'm a single parent. If I was to get ill, who looks after my child? But on the other hand, if I'm imprisoned for non-payment of fines, who looks after my child? Parents have been put in an absolutely terrible position.
Of course, a lot of parents are happy for their kids to go back. It has been really hard. The online resources have been hit and miss as well, so a lot of students just haven't engaged with the online learning. With furlough winding down, a lot of parents don't have the time for home-learning anyway.
And one of the things that concerns me is that my daughter is in secondary school. At what point does she stop being a child and start being a young adult in terms of how the virus affects her? So we're having to weigh up all these things.
But why can't we just have blended learning? Students would go in a couple of days a week, have that time with a teacher, that bit of structure and routine, but in smaller, safer groups.
But they're not doing that, because the situation in April to June was that poor students didn't have their own devices or access to broadband. The government could make the necessary resources available, but it's not willing.
Meanwhile, students have been told by the government, by the news, by everyone, that they've got nothing to worry about, they're 'virtually immune'. But teenagers are more intelligent than they're given credit for, and their mood could change as hospitalisation figures in wider society go up.
We had a hybrid demonstration, part socially distanced outside city hall, part on Zoom. That was part of a day of action called by the Education Solidarity Network, the broad left group in the National Education Union (NEU).
Teachers are in a terrible position. One came up to us on a Socialist Party campaign stall, and he said 'we can't even ballot for a strike, what can we do, we just feel helpless.' The NEU nationally doesn't even seem to be willing to back its members walking out on health and safety grounds using 'Section 44'.
So the leadership of the NEU isn't doing enough to fight for its members. Everything's being done on a school-by-school basis. What that means is that different schools have very different interpretations of the Department for Education guidance, and teachers and schools are left to deal with the problems in isolation.
---
Socialist Party demands for school safety
Testing, PPE and workload
Cases had fallen in most areas, but the infection rate is already starting to rise sharply. 'Bubbles' will inevitably leak, whether that's around the school or when friends and siblings meet outside it. Unions must demand:
Immediate, comprehensive testing in schools where outbreaks have been reported
Weekly, on-site testing of staff in all schools to provide real reassurance and clarity about infection risks
All who have to isolate must be supported on full pay
A reliable, community-based testing and tracing system, run through local council and NHS services, not private profiteers
Hand-washing or sanitising and face coverings should be the rule – but this will not be sufficient to overcome lack of social distancing
Union groups should also resist any pressure to increase workload, for example from longer days or extra duties
Safety first when cases occur
'Health protection' (HP) teams are under political pressure to keep schools open. Unions must:
Insist on full and open discussion of risks and precautions
As NEU guidance says, escalate action when there is "failure to send home all who are in same group / shared a classroom or otherwise had close contact with positive case, whether or not advised by HP team"
Escalation could include refusal to attend an unsafe workplace under Section 44 of the Employment Rights Act 1996
If there are two or more cases within 14 days – classed as an 'outbreak':
The whole school should close to allow a full clean and test-and-trace of the school community
An infection rate exceeding 20 new cases per 100,000 over seven days already triggers quarantine requirements for international travel. In local areas, this rate should trigger the following measures in schools:
Return to 'blended learning' – part school, part home – with no classes larger than 15
Detailed national guidance, full government funding and resources for blended learning
Consultation with staff and parents over 'priority rotas' – reducing physical attendance of students where possible
During local lockdowns, or if the local rate exceeds 50 new cases per 100,000 over seven days:
Only priority students should attend school in person
Together we're stronger: coordinate and escalate!
Fragmentation and isolation has led to conflicting messages and dangerous practices. Unions must:
Demand central government set clearer national guidelines and standards for safety
Demand local authorities do the same for their areas
Demand investment in school facilities to allow schools to remain open safely – extra classrooms, and employing all supply teachers to allow smaller classes
Demand funding for laptops and broadband access for all students, to allow blended learning
Reassert a unified national stand on schools safety, starting with the NEU's 'Five Tests' for school opening: low case count, national parameters for social distancing and PPE, regular testing for all staff and students, whole-school testing and isolation strategy, and home-working for vulnerable staff, students and families
Staff and parents under the most pressure are those who feel themselves, or relatives, to be at greater risk of serious outcomes. Individuals must not be left to fight alone:
The NEU demanded that "vulnerable staff, and staff who live with vulnerable people, must work from home" – if a school refuses, the whole union group should say management has failed to account for overall risk
The best way to protect safety is to act together. If school workers feel safety is at risk:
Meet as a union group to agree your demands for a safe workplace
Contact your branch to support you in escalating action – a ballot for strike action or union backing for 'Section 44'
Write to your national executive members calling on the national union to back the above demands
---
This version of this article was first posted on the Socialist Party website on 8 September 2020 and may vary slightly from the version subsequently printed in The Socialist.