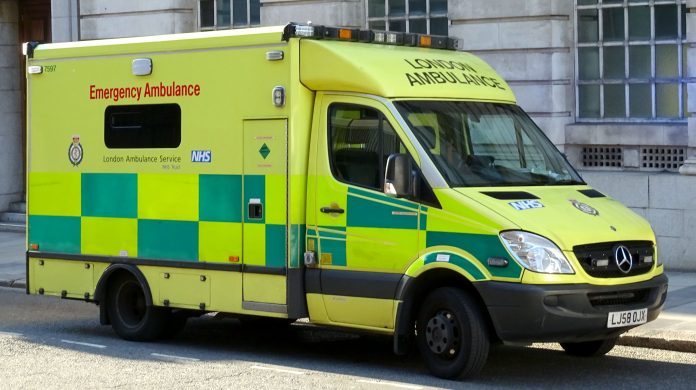 Sam Cartwright, Wrexham
On 6 March 2022, 86-year-old Ian Stevenson was walking to his home in Johnstown, Wrexham, when he was struck by a passing car. According to the family, the first call to the emergency services was made at 19:31. The ambulance did not arrive for another four hours, leaving Mr Stevenson on the ground in the cold and rain. Unfortunately, Mr Stevenson passed away shortly after the ambulance arrived.
The Welsh Ambulance Service has said that at the time of the call all its vehicles were already committed to other patients. The family has said that the ambulance had come all the way from Dolgellau (over an hour's drive from the incident). When it did arrive, however, the driver was the only staff member on board. Fortunately, two off-duty paramedics had been passing by and tried to help Mr Stevenson by performing CPR in the back of the ambulance, but to no avail.
This man's death rests in the hands of every politician that has signed off on cuts. And this is not an isolated incident. The BBC reports that the Wales A&E and ambulance services are at their worst-ever level, with figures from October 2021 showing that fewer than 65% of patients in A&E took less than four hours to be seen.
Further figures show that 9,484 people had to wait more than 12 hours in urgent care departments in October, the highest number recorded, and up from 8,485 the month before. Statistics also show that there are 668,801 people waiting for planned treatment as of September 2021 – 21% of the total Welsh population. This is beyond unacceptable. How many of those patients will not get seen in time? How many more avoidable tragedies?
It is time that politicians were held to account for these heinous cuts. Britain is the fifth largest economy in the world, and the Tories want you to believe that there is no money to support our beloved NHS, and they need the funds of private investors to keep it afloat.
But we will not be fooled so easily. We must demand adequate funding from government to improve the NHS. The Welsh government should refuse to pass on any more cuts demanded by the Tories to the NHS or any other public services. Mr Stevenson's death was an avoidable tragedy, one that cannot be allowed to happen again.
That is the cost of underfunding our NHS: lives.