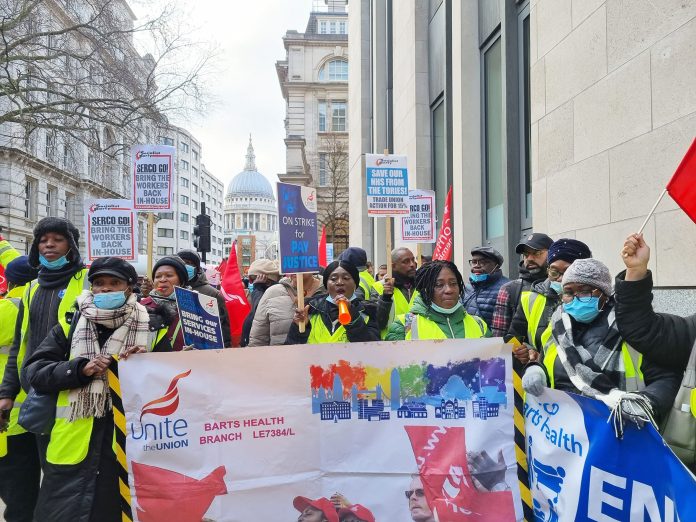 Demonstrate on 18 June
Organise for coordinated strikes
Nick Chaffey, Socialist Party Southern Region
Under pressure, Rishi Sunak and Boris Johnson have found some cash to bail out families facing the sharpest rise in prices since the 1950s.
Their initial puny proposal was never enough, and this latest announcement still isn't! It will not halt the anger from boiling over as millions face impossible bills and struggle to buy food.
But this latest U-turn does show that the weak and divided Tory government can be forced to act.
Pressure has come from backbench Tory MPs who can see defeat looming at the next general election. New polls show the Tories would lose 85 key seats, including Johnson himself!
More importantly, pressure is also coming in the form of strike ballot victories, especially the vote of 42,000 rail workers in the Rail, Maritime and Transport (RMT) union to strike. It shows workers are not prepared to accept cuts to their living standards and can see the need to fight.
Other unions are now lining up to ballot, such as the Communication Workers Union and their members in Royal Mail and BT, alongside a wave of local strikes. Workers in the public sector, including teachers and civil servants, are set to vote on strikes in the autumn. The potential exists for coordinated national strike action that could fatally undermine Johnson and the Tories.
Tories split
Divisions have widened between the Tories. Johnson has been forced to U-turn again. Imagine what organised pressure could do to exploit these splits.
The Trades Union Congress (TUC), which brings together over six million trade unionists in Britain, has organised a demonstration on 18 June. If it is used to put out a rallying call for coordinated national strike action to demand inflation-proofed pay rises for all, including increases in benefits and pensions, pressure on the Tories will grow further.
Trade union members, especially through the organised left unions, can build support for such an approach, and force the leaders of the TUC to act. This needs to be linked to a socialist programme to make the 1% pay through nationalisation of energy, the banks and big monopolies that dominate the economy, as the means by which a decent standard of living can be provided for all.