Jared Wood, RMT NEC member, personal capacity
Rail, Maritime & Transport Workers Union (RMT) members are taking further strike action across train operating companies and Network Rail on 27 July, 18 August and 20 August. At the time of writing, the union is also considering further strike dates on London Underground.
RMT is in the front line of a battle to prevent the bosses from imposing another round of wage cuts, pension attacks and an intensification of work onto the working class of Britain.
The rail industry faces a combined cut of £4 billion from the budgets of Transport for London (TfL – £2 billion) and Network Rail and the Train Operating Companies (£2 billion). The government claims there is a 'funding gap'. Well there is, but only because the government has chosen not to subsidise rail in the UK to anything like the level seen in most European countries. London Underground is the only system of its kind in the world not to receive substantial operating support from public funds.
Network Rail has offered RMT members two years of below-inflation pay for 2022 and 2023. This would be an insult at any time, but these members have not received a pay rise since 2019, in spite of working to keep trains running throughout the Covid pandemic.
That is only the half of it though. In return for this five-year pay cut, RMT must agree to the cutting of a third of all maintenance workers on the national railways.
The train operating companies have not even made an offer on pay, but they also want to restructure the whole industry, cutting staff, running down catering, and closing all ticket offices in the process.
On London Underground (LU) the scale of cuts is similar. LU management are still looking for £300 million of recurring operating cuts this year, and government demands for further cuts keep coming. The Labour Mayor of London, Sadiq Khan is looking to deflect blame for these cuts, although he enthusiastically embraced the idea of cutting the operating subsidy when he was standing for election.
It is unquestionable that the responsibility for cutting the subsidy to London Underground lies with the Tory government. In 2015, LU received £1 billion a year (in today's terms) in government funding. That has been removed completely. But the mayor must decide whether he is serious about protecting his workers. He says he is not convinced that attacking the TfL pension is the right thing to do, but he will not give tube workers an assurance that he won't do it anyway. He is also proceeding with a review of service levels and cuts across every function of LU, including an immediate reduction of 600 station staff.
The government and the mayor hope to ride out the strikes on our railways. This is not to make the books balance. The press claim that every strike day on LU alone costs the London economy £50 million. RMT members have taken four days of action already. Another four and the London economy will have lost as much LU is aiming to save from its budget.
The Tories are determined to show that RMT cannot prevent them from imposing the costs of another capitalist economic crisis onto workers. It is crucial that other unions now follow RMT into action. This is already developing with CWU members in the Post Office, BT and Royal Mail. Unite has started preparing for action in the London bus sector, raising the possibility of coordinated strike action on the tube and London buses for the first time in a generation.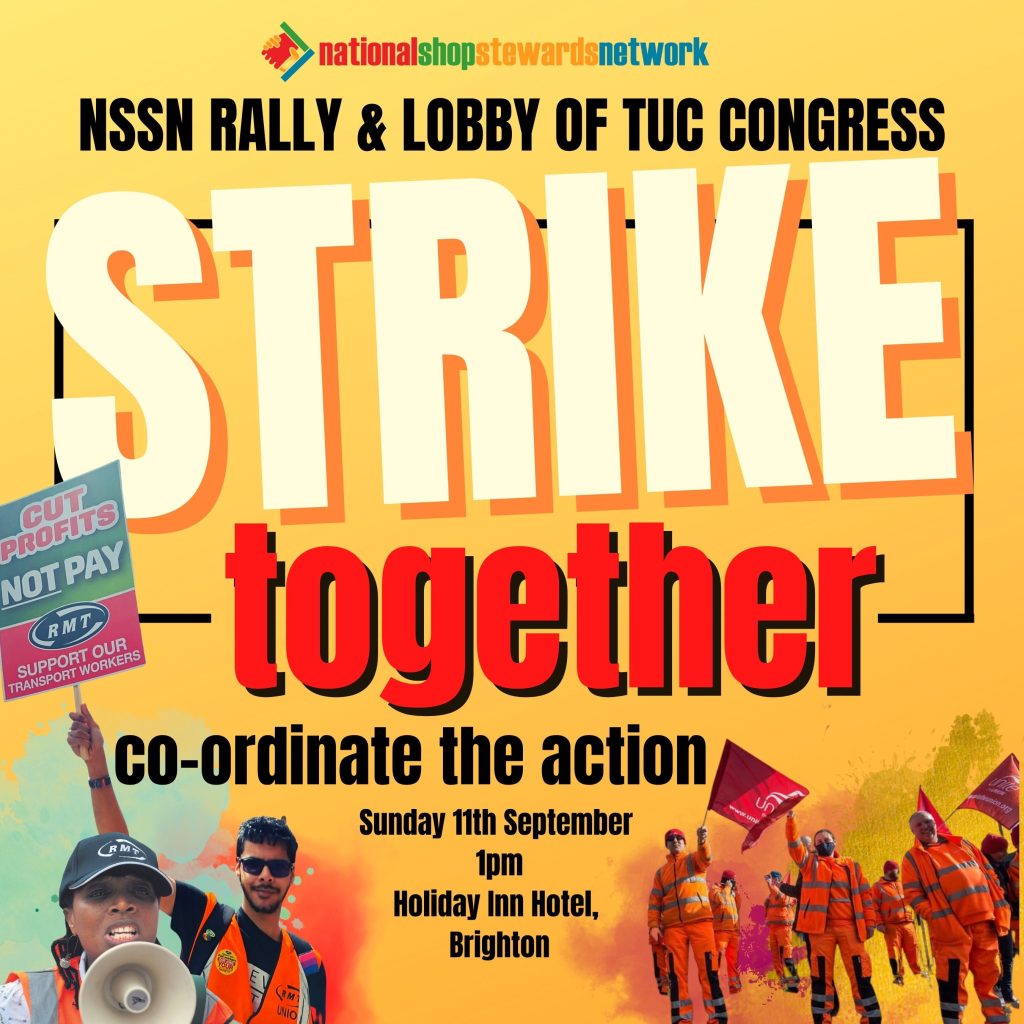 It is also essential that unions take up political demands. With the Labour Party refusing to 'take sides' in industrial battles it has never been clearer that Labour has decisively broken from its historic position as a party of the working class. Many in the trade unions are arguing for community campaigning and this should be supported. But given the situation, it is disappointing that the recent RMT annual general meeting voted to call on the Trade Unionist and Socialist Coalition (TUSC) to stop standing candidates opposed to Labour's cuts agenda.
There is a crying need to build a new political party that can represent trade unions and working-class communities in local, regional and national government. This was the conclusion of the rail workers union, the Amalgamated Society of Railway Servants, back in 1900. Socialists within the RMT will continue to campaign for this conclusion to be drawn again today. The key task right now though is to build action across the trade union movement in defence of pay, jobs, pensions and conditions. A generalised wave of strike action to resist another attack on Britain's working class will strike fear into the ruling elite. This is how we can win the battle. The TUC Congress this year should step up and support RMT's resolution calling for coordinated action starting with the rail strikes.