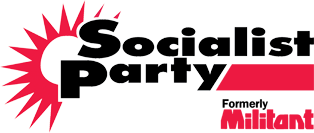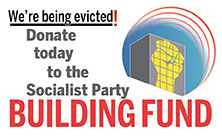 Archive article from The Socialist Issue 273
---
Home | The Socialist 18 October 2002 | Subscribe | News
Join the Socialist Party | Donate | Bookshop
No To War And Terror
OVER 200 killed and hundreds more maimed was the terrible result of the terrorist bomb attack on the island of Bali in Indonesia.
The Socialist condemns this attack and the methods of terrorism as we did after 11 September. Tony Blair has responded by saying that he will "root out" international terrorism. But his policy of slavishly backing Bush's war plans against Iraq will have the opposite effect of fuelling terrorism around the world.
War in Afghanistan killed thousands of innocent civilians but totally failed to 'root out' terrorism.
Although he is a brutal dictator, there is no evidence to link Saddam Hussein to this or any other terrorist act internationally. Even CIA officials have accused Bush of "cooking up" information to try and win support for a war against Iraq. A leaked CIA letter stated that Saddam poses little threat now and that an invasion could push him into retaliating with chemical or biological weapons.
War against Saddam would be a war for oil and a pretext for the US to assert its economic and military dominance internationally. This would be at the terrible cost of thousands of lives lost and worldwide economic and political instability. It would increase poverty, inequality, oppression, insecurity and a feeling of injustice - the very conditions that push people towards terrorism in the first place.
It's only by 'rooting out' these conditions that we can rid the world of war and terror. That means fighting to change the capitalist system and replace it with a democratic socialist society.
Home | The Socialist 18 October 2002 | Subscribe | News