In this week's issue:
The Socialist 17 September 2008, issue It's time to fight back
Credit crunch

It's time to fight back!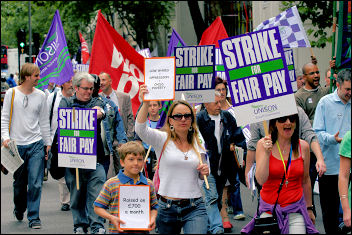 Unison Local Government strike 16-17 July in London, photo Paul Mattsson

Recession, Banking Crisis, Inflation, Pay Freeze, Wars... Shockwaves spread globally as two of the biggest multinational banks collapsed - Lehman Brothers and Merrill Lynch - and a third could follow, writes Dave Nellist, Socialist Party councillor, Coventry.

Socialist Party editorial

Capitalist crisis - Karl Marx was right

Karl Marx

"It is a moment Karl Marx would have relished. From every angle financial capitalism is taking a battering." (The Guardian) The economic witch-doctors and soothsayers of capitalism were wrong and the socialists and Marxists were right...

Anti-racism

No to racism: Yes to decent jobs, homes & services!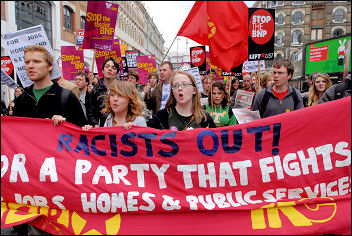 Love Music Hate Racism demonstration 2008, International Socialist Resistance and Youth Against Racism contingent , photo Paul Mattsson

In 2008 more than 25 people have been fatally stabbed and another 14,000 have received hospital treatment for knife wounds, writes Andy Bentley, Stoke Socialist Party.

Socialist Party campaigns

Socialist candidate gains 40% of vote, stuns Usdaw leaders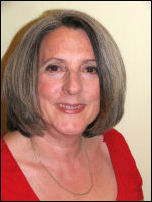 Robbie Segal

SOCIALIST PARTY member Robbie Segal shook the entire shopworkers' union Usdaw by gaining 40% of the vote for general secretary, in the ballot result announced on 15 September, writes Alex Gounelas.

Conflict in Georgia - independent position needed

Brown's feeble fuel package
Labour Party conference protest

Protest at war and occupation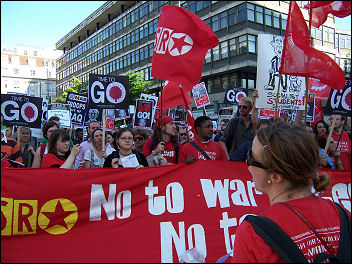 International Socialist Resistance demonstrate against war

SEVEN YEARS of war and occupation in Afghanistan, and five and a half years in Iraq, have produced hundreds of thousands of casualties and fatalities in those countries, writes Dave Nellist.

Welcome to the real Manchester

Fighting city needs a fighting party

Panicky MPs turn on Labour
Privatisation and closure

No to post office closures
PLANS TO close nine sub-post offices, vital local services, across the Huddersfield/ Colne Valley area are a hammer blow to these communities, Huddersfield Socialist Party members write.

Protesters tackle Metro privatisation
Socialist Party feature

Middle East: End imperialist aggression!
The brutal occupations and conflicts in Iraq, Afghanistan and the Palestinian territories continue, causing great suffering to millions of people. This week Peter Taaffe, the general secretary of the Socialist Party, answers questions posed by The Socialist.
Socialist Party workplace news

London bus strike: "Showing them our power"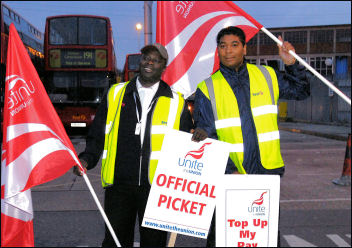 London bus strike, photo Paul Mattsson

The first round of London bus strikes on 29 August was confined to First bus company and mainly affected north London routes, but the strike soon spread to Metro bus routes all the way south to Croydon, writes Neil Cafferky.

Pickets cheer in West London

Ford workers meet to defend jobs

Journalists win union recognition victory

2008 Trades Union Congress: Pressure from below begins to show

Swansea rail workers fighting for a living wage

fastnews
International socialist news and analysis

Interview with Cindy Sheehan: "Some kind of populist uprising needs to happen"
WHEN CINDY Sheehan's son, Army Specialist Casey Sheehan, was killed in Iraq in 2004, she quickly became one of the country's most high-profile anti-war activists...

Scotland: Tactical questions for local government pay battle
Socialist Party review

'Bob Marley' reviewed by Jason Toynbee
Over the past 50 years of music history only a few artists have a legacy which lives on and whose influence is easily seen in successive generations. Review by Dave Gorton.