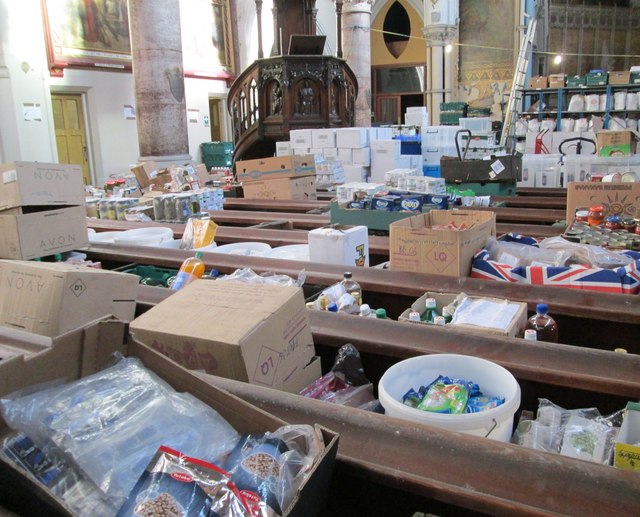 Join the fightback against cost-of-living crisis
Nick Auvache, Camden and Haringey Socialist Party
The number of households where at least one person is missing meals to save money has increased by 50% in the last three months. It now accounts for an incredible one-in-seven UK families.
The rise in food insecurity is "rapidly turning from an economic crisis, to a health crisis", according to the boss of the Institute of Health Equity. Food banks can no longer cope.
Not only are working-class families facing the massive burden of rising food prices, fuel costs are estimated to rise as much as £30 a week by October. Many now also face increasing rents and rising mortgage payments – outstripping meagre wage rises.
The Bank of England has warned of an economic recession, and predicts that inflation could be at nearly 10% by the autumn. It forecasts that 76% of socially rented property could soon be out of reach for anyone on benefits.
Social landlords are entitled by the government to increase rent by inflation plus 1%. This could see social rents rise by a whopping 10.5%. Average private rents are now 15% higher than in the same period two years ago. Meanwhile, the cap restricting the housing element of Universal Credit, which millions of low-paid workers rely on, remains in place. Thousands will be unable to pay the rent.
It is vital that we fight back and build a movement to stop these attacks on our living standards.
We need a political voice, which not only condemns price rises and pay cuts, but offers an alternative. That means: fighting for millions of good-quality, affordable council homes and rent control; increasing benefits to a level we can survive on, rising with the cost of living; and backing up strikes for inflation-busting pay rises.
The Trades Union Congress (TUC), which brings together over six million workers in the trade unions, has called a national demonstration in London for 18 June. If effectively built for, this could be used to give working-class people a glimpse of our strength in numbers. A mass demonstration should then be used as a launch pad for coordinating strikes for pay rises, and against the cost-of-living crisis.